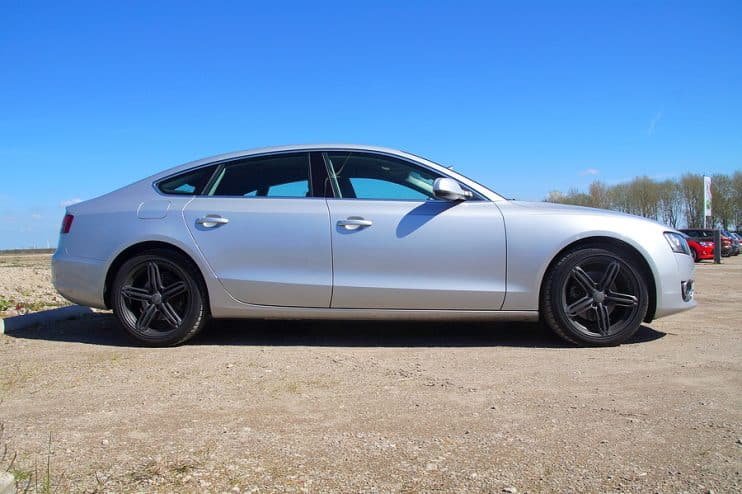 It's essential to keep things in perspective whenever you talk about car reliability, as experiences can vary widely among individual owners and models. That said, it's the case that specific model years of the Audi A5 have had more reported issues than others, particularly those manufactured between 2008 and 2011. These model years have more reported problems with electrical components, oil consumption, and other faults.
However, it's crucial to remember that this doesn't mean every vehicle from those model years will have the same problems. And it's worth pointing out that Audi has tried to address and rectify many known issues through recalls, technical service bulletins, and updated parts.
But, when you're forking out a lot of money for a new vehicle, it's a good idea to get a fuller picture of what could be further down the line, depending on which year you plump for. We've got the lowdown on the most common faults reported with the Audi A5, and we've detailed which years are most affected where we can.
Table of contents:
So what are the most common faults with the A5?
While not all Audi A5 models will experience these issues, here are some of the most common problems reported by Audi A5 owners:
1. Infotainment system issues
One of the most commonly reported problems with the Audi A5 is related to its electrical system, specifically the infotainment system. The 2010 A5 has the highest reported problems among the different model years.
The Audi A5's infotainment system, particularly the MMI (Multi-Media Interface) system, has several issues as reported by drivers, including the MMI screen going blank or freezing, the system failing to power on or off, and difficulties recognising CDs or DVDs.
2. Multitronic gearbox problems
The earliest Audi A5 models, particularly those produced between 2007 and 2016, have had more reported instances of Multitronic gearbox problems. These include transmission failure, power loss or immobility, shuddering, jerking, and unusual noises during acceleration or cruising.
Overheating is another problem, particularly during demanding driving conditions or towing heavy loads.
3. Airbags
Audi A5s have had airbag problems in the past. According to Consumer Reports, Audi recalled 208,332 cars due to concerns that a seat heater cable problem could disable the front passenger airbag.
As well as other Audi models, this affected the 2018-2020 A5 Cabriolet, A5 Coupe and A5 Sportback.
4. Timing chain problems
All Audi A5 engines, petrol and diesel, have timing chains rather than belts. Timing chains are designed to be more durable than timing belts. However, they are in constant contact with other moving parts and can stretch over time if there is too much tension, resulting in misfires during motion if the pistons and valves are out of place.
Replacing timing chains can also be more costly than replacing timing belts because they're a complex component inside the engine.
5. Increased oil consumption
Oil consumption is a common problem for many performance vehicles, including the Audi A5. Turbocharged engines tend to consume oil faster due to their higher operating temperatures.
The early versions of the TFSI petrol engines found in the A5, A4, and Q5 have a piston ring design flaw that contributes to excessive oil consumption. The piston rings allow small amounts of oil to leak into the cylinders where it burns, increasing oil consumption. Oil consumption problems can affect both diesel and petrol engines.
6. Interior trim noises
Owners of the Audi A5 have reported experiencing a range of interior trim noises, such as rattling or creaking sounds from the dashboard, door panels, or centre console. It's unclear what makes these noises and it can differ between vehicles.
If you're experiencing interior trim noise problems with your Audi A5, having a qualified mechanic inspect these areas is a good idea.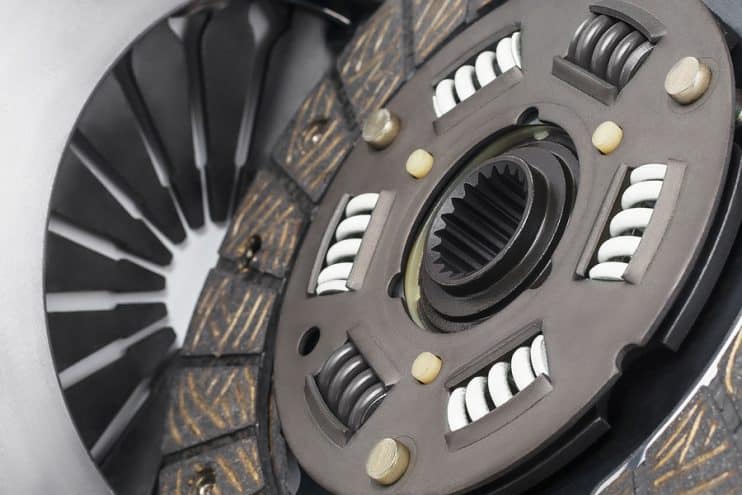 7. Clutch issues
Some Audi A5 owners have reported clutch problems, such as a stiff or difficult-to-press clutch pedal and instances of clutch slippage or complete failure.
If you are experiencing clutch-related issues with your Audi A5, have it inspected and repaired by a mechanic.
8. Coolant pump failure
There have been reports of coolant pump issues in Audi A5 vehicles. Owners have noted instances where the coolant pump fails prematurely, leading to engine overheating. However, this problem isn't associated with any specific Audi A5 models.
9. Water pump failure
Premature water pump failure has been reported by some Audi A5 owners, leading to engine overheating. This issue can impact all Audi A5 models.
The water pump is crucial in circulating coolant throughout the engine to maintain optimal temperature. When the water pump fails, circulation is disrupted, resulting in the engine overheating and the potential for severe damage to your vehicle.
10. Carbon build-up
Carbon build-up issues have been reported in Audi A5 vehicles. Excessive carbon build-up can result in engine misfires, leading to poor performance and decreased fuel efficiency. It's worth noting that this problem can impact all Audi A5 models.
If carbon deposits build up within the engine, they can disrupt the combustion process, causing misfires and performance issues with your vehicle.
Which A5 year is most reliable?
Based on industry reports and customer feedback, certain model years of the Audi A5 have been considered more reliable than others. The 2019 Audi A5 has received the fewest complaints, making it the most reliable option. Overall, the 2018 and 2019 model years are known for their solid performance, although most model years of the Audi A5 offer decent reliability compared to other Audi models.
Don't forget – Audi updates and refinements have improved reliability across all their models in recent years. The B9 A5, in production since 2017, is part of the current-generation A5 series and generally enjoys positive feedback.
Is the A5 expensive to maintain?
The cost of running an Audi A5 can vary widely depending on age and condition, mileage and maintenance needs. However, it is a mid-range luxury vehicle, so expect to pay more than you would for a non-luxury car. Finding new and used Audi A5 parts can be time-consuming and expensive unless you get a good deal through an online service.
Audi recommends regular services such as a brake fluid flush, transmission service, and spark plug replacement. These and any necessary repairs can increase the overall cost of running an A5. Audi dealerships also tend to have higher costs than independent mechanics or non-luxury car service providers.
According to WhatCar, insurance premiums for A5s are also high, with the range starting at group 28 and rising to 38. Regarding road tax, the most efficient diesel A5 coupe is the 187bhp 2.0-litre TDI, which costs just £110 a year, while the petrol-powered 1.8-litre TFSI manual costs £130 a year.