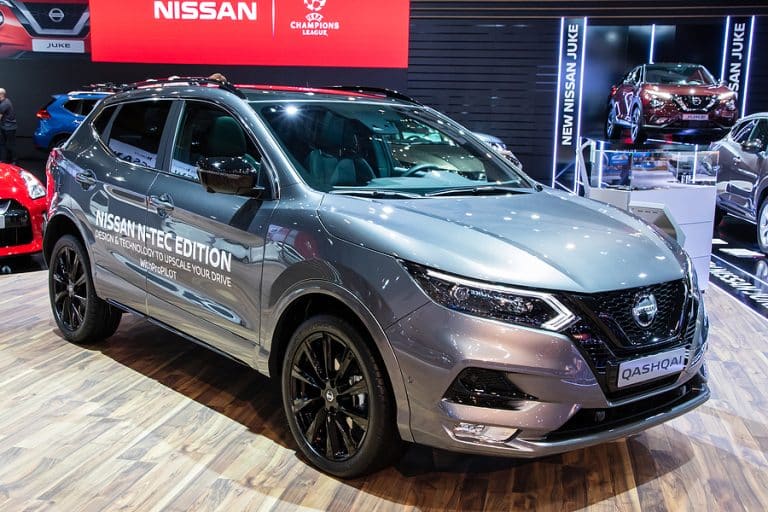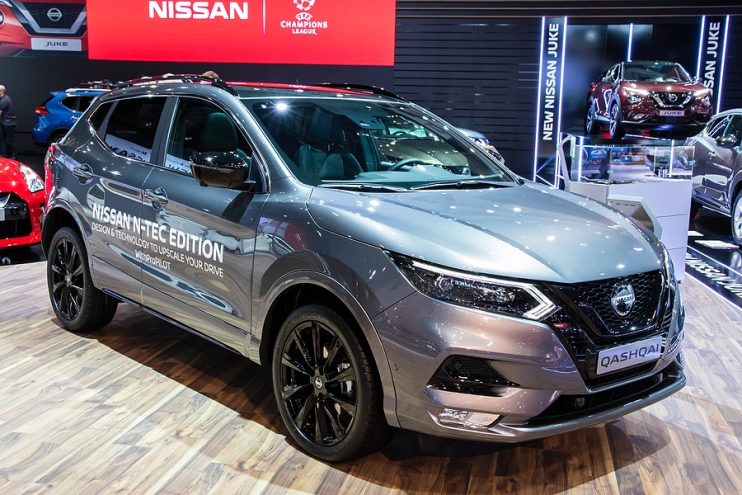 The Nissan Qashqai is a compact, crossover SUV. Released in 2006, it was designed for customers that want the robust nature of a larger vehicle, whilst still retaining a sporty, sleeky on the road profile. It has gone through several generations and is a common sight on UK roads. Potential buyers can find many of these cars available through all second hand sales channels. But if you're on the lookout for one of these larger cars, what are some of the common problems that you need to avoid?
Table of contents:
Common Faults with the Nissan Qashqai
Vehicle Identification Number (VIN)
Some of the VIN plates attached to Qashqais stated an incorrect total for the gross combination weight (GCW). Both manual and CVT versions were impacted by this recall, which could see the driver exceeding the trailer capacity for the vehicle – eventually leading to Nissan dealers fitting new VIN plates with the correct tolerances.
However, a similar problem struck again in August and September in 2019, when VIN plates were attached to twelve cars with incorrect permissible front axle figures.
(2018) Radiator
Thanks to a potential problem with a ceramic capacitor within the radiator fan assembly motor controller, around 10,000 cars built between June and November 2018 were recalled. The issue caused engines to overheat after even short distance trips.
If you purchase a model from this period, you may need to purchase a new or second hand radiator fan assembly and swap the parts over. Alongside these issues the radiator fan may have a motor controller that is prone to stopping, causing overheating and a loss of torque – which could lead to dangers out on the open road.
(2015 – 2018) Rear Child Lock
Qashqais manufactured between September 2015 and March 2018 have a problem with reduced retention force on the rear child lock switch, which may lead to it becoming undone.
(2008) Fuel Leak
Diesel powered Qashqais built between January and October in 2008 have been reported as having problems with the fuel system. Leaks have occurred in the engine due to the incorrect attachment of a connector. In some situations, it may be possible to seal the connector, however if damage has already occurred within the engine, then you may need to replace a section of the fuel system.
(2007) Front Suspension
In a number of cars manufactured between February and March in 2007, there was a known problem with the front lower ball suspension joints, which were not properly seated in the hub. The issue led to a recall – if you're looking at purchasing a car from this period then contact your local dealer or check on the government website to find out if the work has been completed.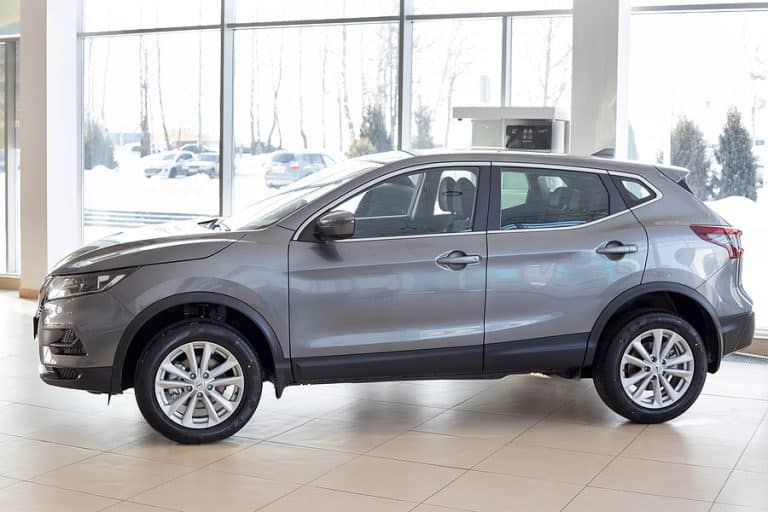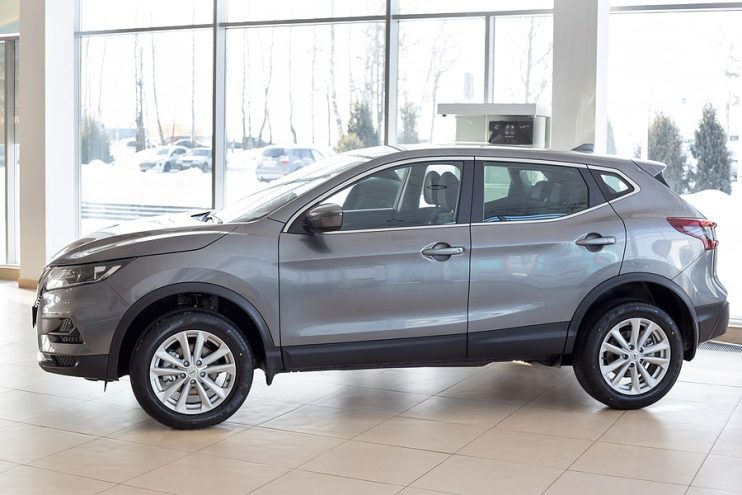 Steering
There has been several Qashqai recalls due to steering issues. In 2007, cars made in the final week of June were found to have problems with a loose steering cover screw, allowing too much free play in the system, which required tightening.
Some cars manufactured between February and May in 2012 had issues with a substandard steering wheel boss, which is known to separate from the column, if a surplus of pressure is applied to the part, ultimately leading to a loss of control. This fault led to a recall where the whole steering assembly was replaced.
Water Ingress into Cabin
There is a known fault with the Qashqai's windscreen, where problems with the fitting allows water to leak into the cabin. Unfortunately, the only known fix for this issue is to replace the entire windscreen unit, so be extra vigilant when you're out on your test drive. Sniff out any damp smells and check around the cabin for moisture.
Rattling Dashboard
Many owners have reported issues with irritating rattles and squeaks coming from the front unit of the Qashqai, around the front seats and dashboard. To date there is no easy, well known fix for this issue, making it another one to watch out for when you test drive the car.
(2006- 2007) Stalling
Vehicles manufactured between November 2006 and January 2007 are known to have a fault with the air-con compressor, leading to excessive stalling when out on the open road. Not only is this a frustrating problem but it could be dangerous in rush hour traffic. Fortunately, this is quite a simple part to change for anyone with a modicum of mechanical knowledge.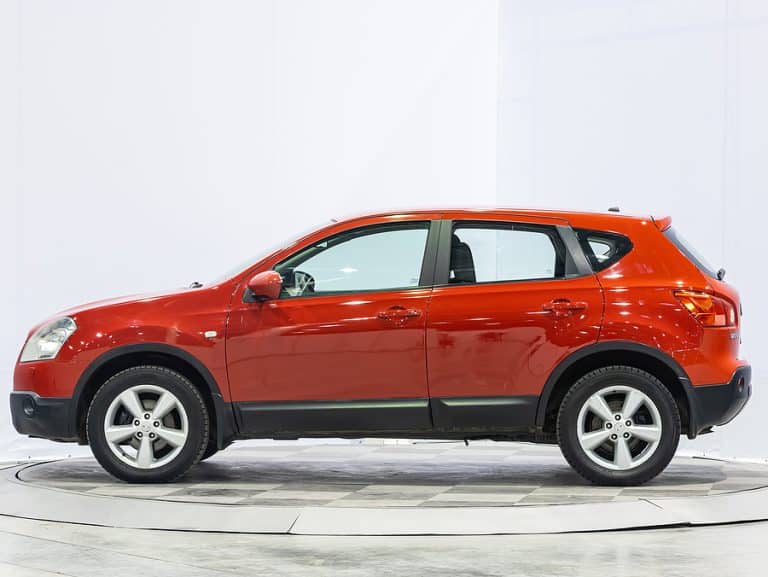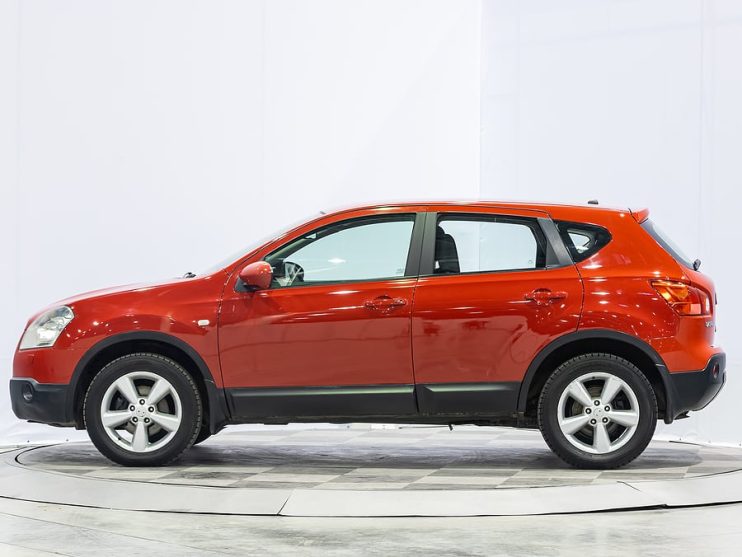 Entertainment System
Not only is the Qashqai's entertainment system quite fiddly, but it is also known to have a few issues with the radio; so, it's worth trying this when out on a test drive. See if the radio cuts out of its own accord and attempt to access stored stations. The radio is known to have issues with memory – not a problem if you don't listen to the radio, but it could be extremely frustrating if you rely on this and then can't find the right channels when behind the wheel.
Battery Problems
It is estimated that around 60,000 Qashqai owners have had to replace their vehicle's battery five times more often than other drivers. Even if you can stand the expense, the annoyance at finding that your SUV won't start in the morning could be a dealbreaker.
Parcel Shelf
If you're one of those drivers that likes to put something on every surface in your car, then you'll find the misalignment of the parcel shelf in a number of Qashqais offensive to your sensibilities. The shelf is known not to be level, causing objects placed upon it to roll around particularly when cornering.
Is the Qashqai Reliable?
Unfortunately, the Qashqai is not seen as one of the more trustworthy SUVs available through second hand car markets. The diesel version is known to be slightly less trouble than the petrol version, but both pale in comparison to many other brands – regularly coming in the final third of reliability surveys. Nissan is also seen as one of the less dependable manufacturers, also failing to impress in motor industry reports. But if a component is not covered by warranties or recalls, it is not too expensive to replace with new or used Nissan Qashqai parts.