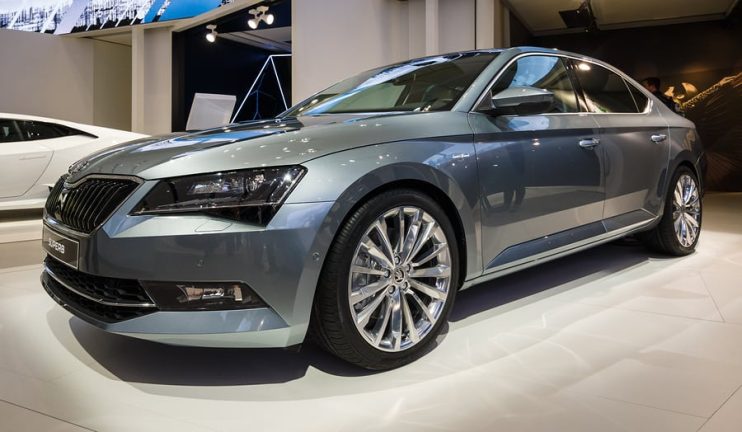 Go back 30 years and the thought of Skoda producing a luxury car would be beyond comprehension. Now the Superb has put all doubts to rest making a serious and affordable entry into the large family and executive car market. And to really silence all the critics, it has a great standard of engineering to back up its stylish and imposing profile.
However, as with all cars it is not immune to problems and faults and there are several danger signs that any buyer should watch out for when on the scout for a quality second hand vehicle. Use this list of issues to check you don't get caught out.
Fuel Leak
Skoda Superb 3T 2.0 litre diesel vehicles made between 2009 and 2011 were recalled to due to problems with the high-pressure fuel pipes springing leaks. Service centres rectified the issue with anti-vibration weights, but you'll need to check the service history to ensure the work was completed.
DSG Gearbox
Cars with DSG gearbox systems have been known to suffer from difficulties. Watch out for problems shifting between first and second gear, especially jerky changes with the car not quite engaging the gear in a timely fashion. Software updates to this system have also been questionable, making this a potential problem you'll want to avoid.
Fire Risk Recall
If the Skoda Superb you're thinking of buying was manufactured between 2008 and 2009 then watch out for a recall. Problems with the heating element caused a widespread fear that the car could catch fire on the road. Check in the service history to see if your vehicle was recalled. All that was needed was a simply retightening of the earth element, rather than a whole replacement part, so make sure you're on the safe side.
Keyless Entry
This is an easy one to spot. If the Skoda you're looking at buying has a KESSY entry system then be aware that this may not function at close proximity. Make sure that you see the owner unlock and lock the car to ensure that this system is fully operational.
Alloy Wheels
All Superbs have a problem with their alloy wheels, which are known to degrade and rust prematurely underneath the lacquer, prompting changes during services. Make sure your give the wheels a good once over looking for signs of early wear.
Water Leaks
Have a good nose around the front of the car and pay attention to the bottom of the windscreen. Leaves and other debris that collect here could cause blockages in the vehicle's drainage systems, leading to leaks in the interior of the vehicle and impacting the functioning of the electrics.
ABS Sensors
If the owner points towards the dashboard concerning the ESP, ABS or tyre pressure warning light and tells you not to worry, the chances are that the system in the vehicle is OK, but the ABS sensors may well be damaged and in need of replacement. Whilst this is an easy fix you'll want to be sure of the culprit before parting with your money, so perhaps get the car checked out by a mechanical friend.
Tailgate
Take your time to open and shut the tailgate. There is a known problem with the hinges needing constantly lubrication and if this isn't applied in a timely fashion then the movement can be impacted. A simply enough job that can lead to problems if not carried out properly.
If you want quality motoring that offers a good ride over the long haul that the Superb is a fine choice. Available in 5 and 6 speed manual variants as well as a 5-speed automatic there's something to suit every drivers style in the range alongside both power and economy engines.