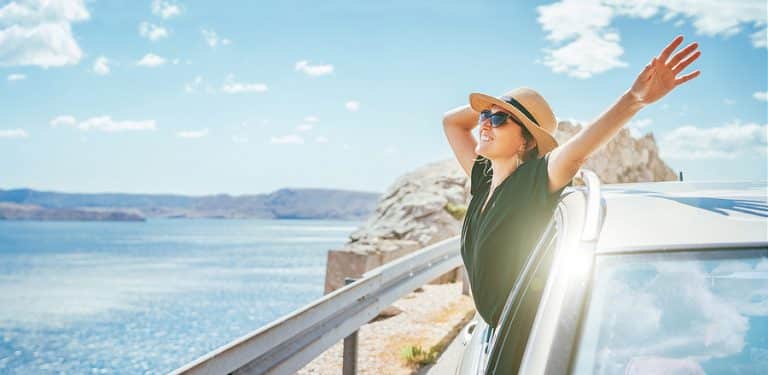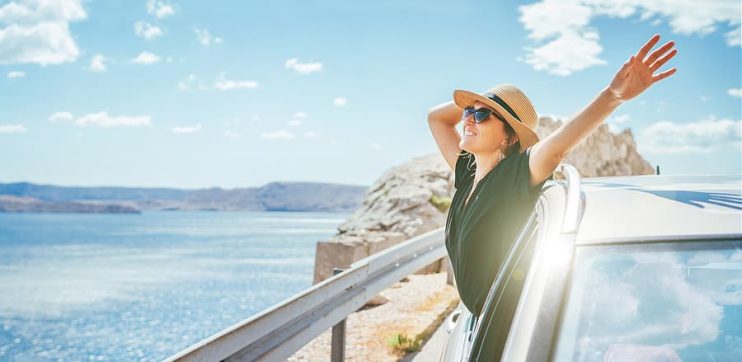 When you live in this historic country, you don't have to always go overseas for holidays, with the stunning natural beauty and variety of landscapes available in England. There's everything from the beautiful flatlands surrounding the Norfolk Coast, through to some of the UK's greatest mountain ranges, the Pennine Passes. A little bit of something for everyone.
And what better way to get out and see this charming and evocative landscape than from behind the wheel of your car. Many of the roads that run through these picturesque locations offer the chance to take in some breath-taking views, as you trundle along the remote highways, and the tarmac that sits off the beaten track.
If you're thinking of taking a road trip around the beautiful roads of rural and coastal England, where should you go for the best sights, hideaways, walks and historic locations on offer?
Atlantic highway
What is it?
Also known as the A39, this 275km long road passes through the Southwestern Counties of Devon, Somerset and Cornwall. Whilst it takes in many beach towns, the name can be a little disarming as it actually runs mostly through the inland regions.
Where does it go?
Wind yourself around England's famous south-western counties, on this route that takes you from the old Roman town of Bath through to Falmouth. Take breaks at some famous locations such as Exmoor National Park (have a hike) or go surfing in Bude (or simply have an ice cream) and see the seat of King Arthur at Tintagel, as you head towards Land's End. With bays, beaches and long rolling hills, this is the bijoux, seaside England that you'll see on 1920s picture postcards. It's a journey famous for its classic perspectives and big, big views.
When should you do it?
Summertime gives you the best views of the coastal stretches, and the perfect sun-soaked weather for enjoying the beaches and sea.
Who would love it most?
Going to be great for couples, seafood lovers, hikers and surfers.
How long should it take?
Expect to do the whole journey in a couple of days, if you're not stopping off. Although those in the know recommend around 5-7 days, to get the most out of this trip.
Top tip: Avoid the peak seasons, as the A39 can get quite stacked at times; nothing is more frustrating that getting stuck behind farm vehicles, or slow moving caravans, when you're on a break.
Snake Pass (In the Peak District)
What is it?
Snake Pass is a famous stretch of the A57, connecting the industrial cities of Sheffield and Manchester. You'll find it in the Derbyshire section of the Peak District – the UK's first national park, opened in 1951.
Where does it go?
The aptly named Snake Pass curls its tight corners and wide road bends around the National Trust's Peak Estate, through the Pennines, and past the famous Ladybower reservoir. Reaching heights of around 500 meters (that's nearly 1600ft) above sea level, if you want to explore this area, particular places of note include the Heights of Abraham in Matlock, the Great Masson Cavern or you could even stop for the cable car ride over the Derwent Valley.
When should you do it?
Go for autumn, when the beautiful colours of the hills are at their most prevalent.
Who would love it most?
Best for those who have stout shoes for walking in the hills, or aren't scared of the dark as they delve down into the cave systems.
How long should it take?
Snake Pass only takes around 1-2 hours, making it the perfect trip for an afternoon.
Top tip: Expect lots of busses, tours and tourists. Parking is at a premium and can cause frustration, especially in the school holidays.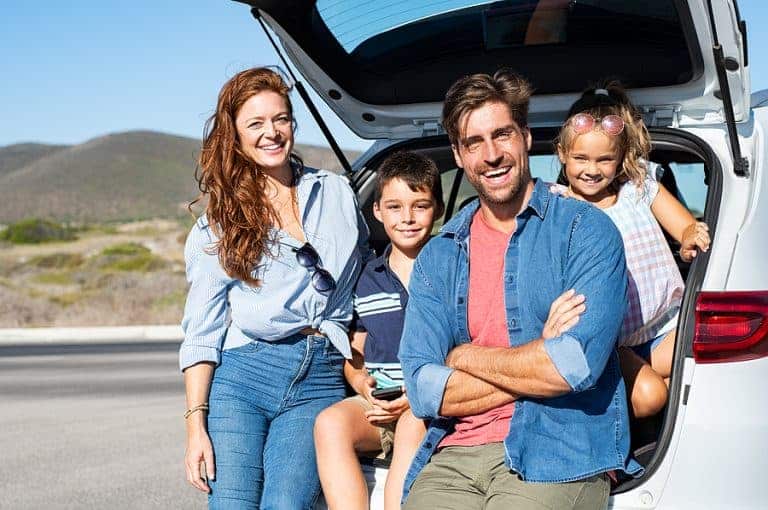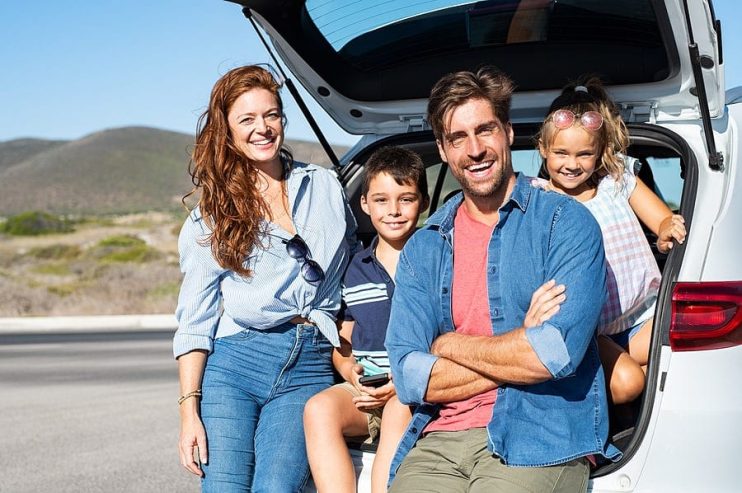 The Lake District
What is it?
Situated around Kendal (famous for the mountaineer's mint cake), this area circles Windemere, one of the UK's largest and most spectacular lakes. It's been voted as amongst the UK's favourite beauty spots, and has been recognised by UNESCO as a world heritage site.
Where does it go?
Drive around the little villages of Ambleside and Grasmere, and stop off at William Wordsworth's famous cottage, where he allegedly penned his classic poem, Daffodils. If you're after more writers, then you can visit Beatrix Potter's farm near Sawny, and marvel at England's highest mountain, Scafell Pike. Explore the distilleries and microbreweries that dot the landscape, places like Bassenthwaite, and if you want to get away from it all, Ennerdale Water is the most remote (and least noisy) lake in the area.
When should you do it?
The Lake District is at its best during the changing of the seasons. Try it in the springtime or autumn months, to get the best views (and avoid the summertime rush).
Who would love it most?
Literary aficionados will fall in love with this historic area, and if you're the type of walker who loves big hills and breath-taking views, you'll be right at home.
How long should it take?
To get the best out of the lakes? Take around 3-4 days to wander, get lost and find a beautiful lakeside village. Or if you fancy the day out, you can do a good 30 mile circular journey.
Top tip: Don't get caught out by the allure of the beautiful hills. Some of these take a lot of energy and endurance to climb; before you set out make sure you have all the right supplies. Nothing is worse than having to call the rescue teams.
Norfolk
What is it?
Take in some of the most beautiful flatlands and marshland, as you traverse the North Norfolk roads the follow the coastline round from the historic town of King's Lynn, to the holiday resort of Great Yarmouth.
Where does it go?
From a start in the county's main city of Norwich, you can travel up through the broads; old waterways that were cut into the land for commercial travel, towards King's Lynn. Once there, saunter along the coastline to places like Happisburgh, where you can take in the classic red and white lighthouse, stop off in Cromer for some of their trademark dressed crab, or fetch out the binoculars at Blakeney point to watch the seals sun themselves on the sandbars. With 40 miles of sandy beaches, there's plenty of room to get away.
When should you do it?
Norfolk is best in Harvest season when the trees, flowers and foliage are in full bloom, with the sun beating its best down on the land. Be sure to take a hat and your sun-cream – of course.
Who would love it most?
Families who don't want to go on too much of a hike. Sun seekers who want to find surprisingly vast and sandy beaches, and older couples who love an ice cream on the prom.
How long should it take?
You can probably grab most of the best sites in a long weekend.
Top tip: As one of the most important places to the Norman invaders, these conquerors built some truly impressive buildings in Norwich; it's worth checking out the marvellous castle and the truly epic cathedral buildings.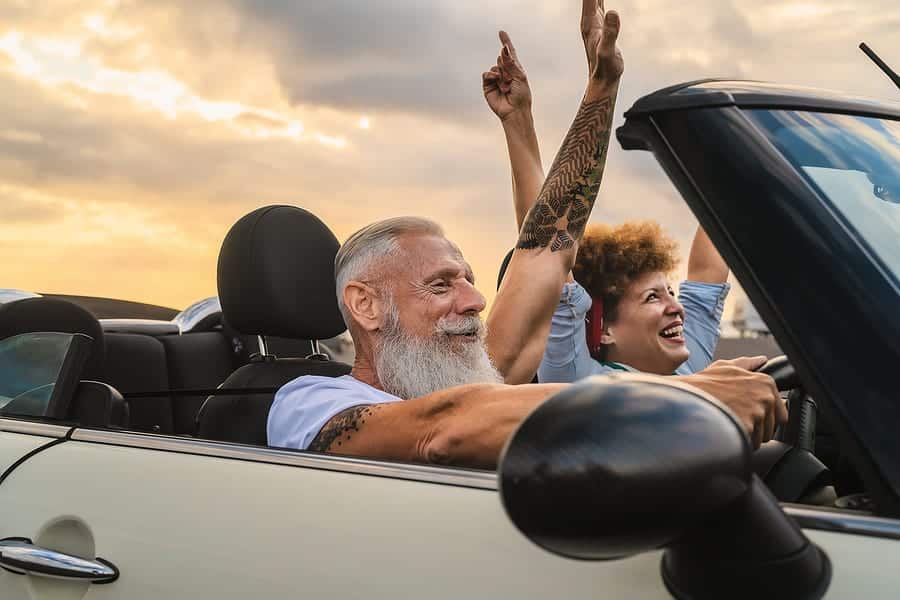 Yorkshire Moors
What is it?
The A170 and A169 meander their way through the rocky hills of the North Moors National Park, where you can take some spectacular views of thick forests, trickling streams and the rough, hand-hewn walls that are a famous feature of this countryside.
Where does it go?
Gaze at forests, peek over stones walls and see one of the largest heather moorlands in the UK, as you travel down the A170. Start off in historic Hemsley, a well-known historic town, before you dive into this beautiful National Park. There's a host of different wilderness locations to pique your fancy; from beaches through isolated Edwardian villages and towns. Stop off in Malton for lunch on the way, from one of the host of independent bakeries or the cheesemakers, or drop into Scarborough, if fish and chips, and the sea air, float your boat.
When should you do it?
Take in the moorland in the sunny, autumn months, when the low sun ignites the brownish gold lustre of the heathland, bringing out the very best of this evocative natural landscape.
Who would love it most?
Dog walkers will love the trip, and sight-seers will want to take in the awesome views at Mallyan Spout, the highest waterfall in the Moors.
How long should it take?
Great for those slightly longer bank holiday weekends, as around 3 days should be sufficient time to take in a bit of nature, an lovely beach and explore a few towns of your choosing.
Top tip: Have a good look at the landscape online, and get an ordinance survey map as the remote location might mean your sat-nav won't be able to get a strong and reliable signal.
The Cotswolds
What is it?
Located North of the historic town of Bath, and stretching through Wiltshire and Oxfordshire, this is one of the classic English road trips, taking in the beauty of Southwestern England.
Where does it go?
Some of the prettiest stretches of road in England; expect soft, sunshine toned, brick buildings as you drive around Castle Combe, with its well-known stream. Take in the thatched cottages as you drive along the Coln through this Area of Outstanding Natural Beauty, where you can set your eyes on some marvellous birdwatching opportunities. If you want water-sports then there's plenty going on in the Cotswold Water Park, and for more leisurely adventures try Broadway, where you'll find the Broadway Tower or Blenheim Palace, birthplace of Winston Churchill.
When should you do it?
It's a very popular destination, especially amongst older people. If you want to get the best of it minus the crowds, then we would suggest you try spring or early autumn, avoiding the school holidays.
Who would love it most?
History buffs will love it, and couples who want a quaint and romantic weekend away.
How long should it take?
You can peek around most corners in a long weekend away. And if you want a lovely day out with a pub lunch, then getting up early and getting back before dark is a possibility.
Top tip: Every year there's a host of festivals held by the local breweries. If you like a drink, then check online to find out more details and book a stopover, so your driving can end with a little drinking. Just remember never to mix the two…
And Finally
Remember to take everything you need to enjoy the seasons. From preparing your car for the summer months through to knowing what to expect when driving in the colder months. Where-ever and when-ever you go, it's always best to be suitably prepared.