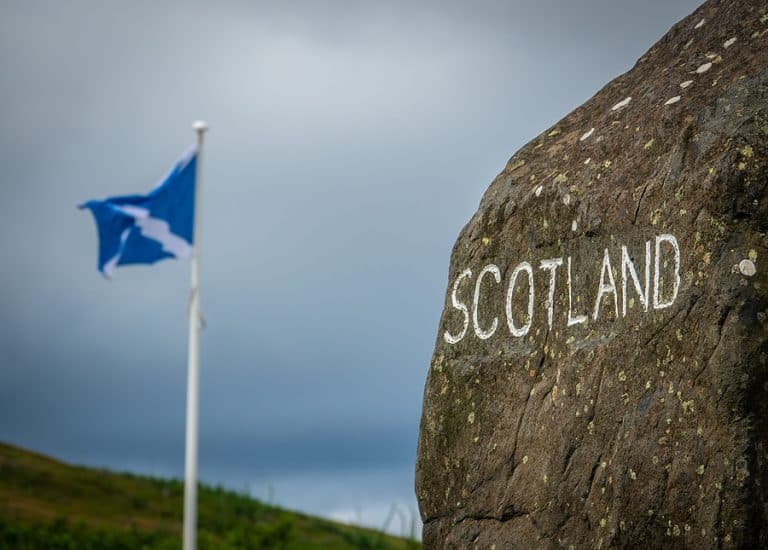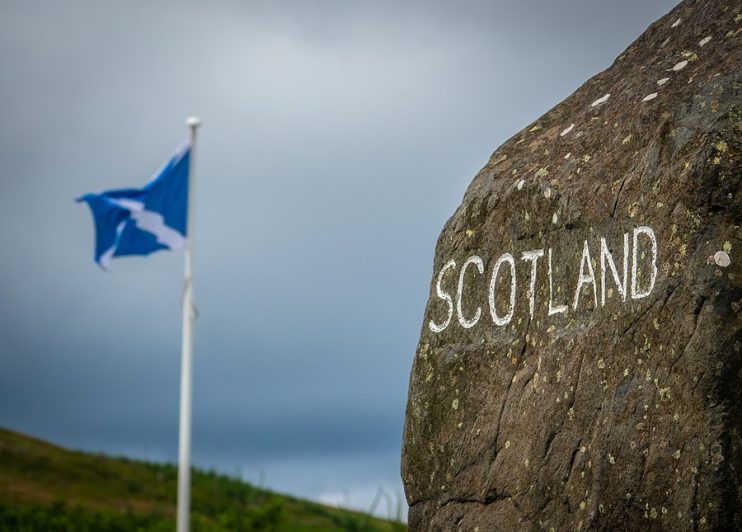 Not everyone wants the hassle of going abroad. Plane trips and ferries can suck the life out of your holiday buzz, leaving you wanting another holiday when you've dealt with the stress of long haul travel. You've seen some of the best road trips available in England – but what's on offer north of the border?
If you're thinking of travelling around Bonny Scotland, then in our opinion these are the 6 best ultimate road trips available – from the legendary North Coast 500 to the lesser known Angus Coastal Route. You'll find ancient geographical structures, hidden restaurants, distilleries, castles and views that will simply take your breath away. We've tried to find something for everyone in our choice of 6 of the best Scottish road trips…
Table of contents:
The Argyll Coastal Route
What is it?
Covering around 129 miles, the official route takes you from a start in Glasgow, up through the scenic parts of the highland, through winding round Oban and Glencoe, before officially ending in Fort William, although many say it's worth continuing the trip all the way up to Inverness.
Where does it go?
Follow a fine coastal edged route that evokes the Scotland of yesteryear, complete with dazzling views. With Expect fine views and a ton of historical stop offs – including the famous battle site of Glencoe and Neptune's Staircase, the biggest stepped lock system you'll find in the country; there's plenty for those who want to explore the past. Gastronomes are also superbly catered for; check out the site of the original Loch Fyne oyster restaurant, or take in some fine whiskey in one of the oldest known distilleries in Oban. And if you like the sights, then pause in the Lochabar area, where you can gaze upon the mighty Ben Nevis, the UK's tallest mountain.
When should you do it?
Late spring gives you the best chance of spotting wildlife and catching the long May and June evenings, where you can take in everything this place has to offer.
Who would love it most?
If you like to gulp down an oyster, or watch some of coastal wildlife, this is the adventure for you.
How long should it take?
Depends on how often you want to stop off on this scenic adventure. Blast through the whole journey in as little as a few hours, or if you want to take in the history, this trip could be stretched out for a whole week.
The North Coast 500
What is it?
Also known to the locals as Scotland's very own Route 66, the North Coast 500 is a famous route roadway that goes all around the country, on a circular 516 mile trip, both starting and finishing in Inverness.
Where does it go?
Begin in Inverness, where you can visit the famous Loch in search of the mythical monster. Travel round the country, along the coastline, overlooking the North Sea, through the beautiful, stark wilderness and vast, empty beaches in places like Balnakeil. Taking in everything Scotland has to offer, you can climb one of 37 Munros (the Scottish name for mountains over 914m 3000 feet tall), or go through the famous Smoo Cave, with its own breath-taking waterfall. Drinkers can stop off at the famous Glenmorangie distillery and history buffs will love Dunrobin Castle. And you must hold onto your seats as you drive along the crazy Applecross Pass, one of the highest roads in the British Isles.
When should you do it?
It's a popular route, but the consensus is that going between May and October gives you the best chance of catching both the sights and the attractions at their best.
Who would love it most?
People who love famous roads, history fans and coast lovers will fall for the North Coast 500 and its never ending charms.
How long should it take?
This is a big one. Take a couple of weeks off (or even three) to really get a good set of photographs and memories of this truly epic road trip through Scotland.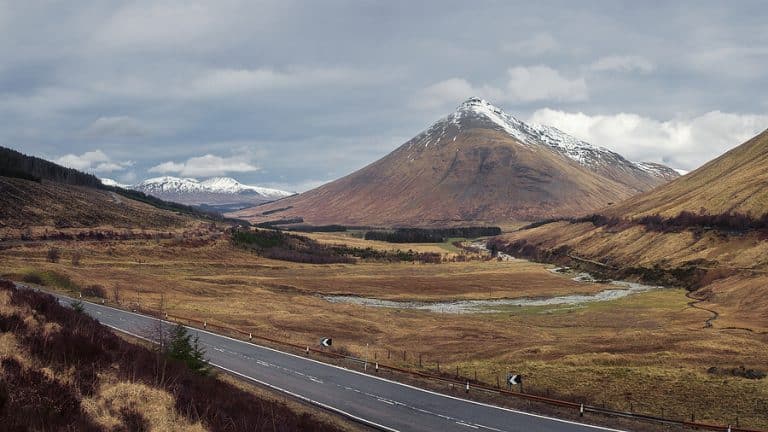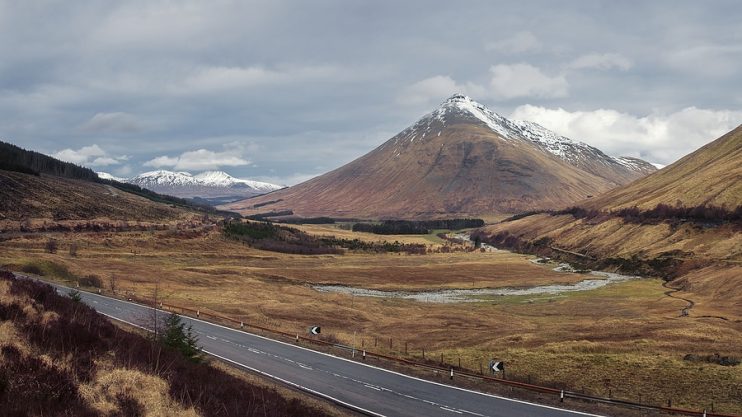 Isle of Skye
What is it?
This 276 mile trip starts in Mallaig, goes over the sea, all the way around the famous Isle of Skye, taking in the main towns and sites, before you head back over the water to finish in Ardelve.
Where does it go?
You can get to the Isle of Skye on the North Coast 500 or the Argyll Coastal Route, ready to start your journey. Take in the evocative Eilean Donan Castle, one of the best known sights in Scotland, before you head over to the isle itself on the Skye Bridge. As you traverse the island, there's plenty to take in, including the Old Man of Storr, Kilt Rock and Mealt Falls, as your drive round from Portree through to Trotternish. Move onto Dunvegan, with its historic castle and lush, beautiful gardens, before taking in the lighthouse at Neist Point. On the return trip there's some incredible views of the Cuillin mountains in between Broadford and Elgol.
When should you do it?
During mid-April to mid-June there is a period of easterly wind flow that gives you the best chance of catching the sun. Mist and rain often descend on this Northern Isle, and whilst some say this leads to evocative views, it's a lot easier to get out and about when it's dry. As one of the busiest places in Scotland, it's worth avoiding the big holiday months of July and August.
Who would love it most?
If you're a sea-side fan, or you love the beaches, then the Isle of Skye is more-or-less made for you.
How long should it take?
The overall drive time can be completed in about 6 hours, but where's the fun in that? Put around 3-5 days and create an itinerary of everything you want to see.
Angus Coastal Route
What is it?
Follow the contours of the coastline, as you traverse this sea route from Aberdeen down to Dundee, taking in 68 miles of glorious golden seaside and with no shortage of sights and sounds.
Where does it go?
Aberdeen is a great historical town, with many notable buildings and a triple purpose harbour. Kids will love the sandy beaches, where it's possible to catch a glimpse of wild dolphins. Drive along the cliffs as you pass Dunottar Castle and consider stopping off in Lunan Bay if the tide is right – you can explore the sea caves when the water's out, including a stunning sea arch. Pass through the countryside, and as you come up to Dundee, the Broughty Ferry Castle is a great stop off for art lovers. Finally, in Dundee itself, you may be surprised to find the vibrant cultural scene (this place is a UNESCO City of Design) with plenty to keep your eyes and ears occupied. And if you like a drink, this part of the world really is whiskey country. Remember not to get behind the wheel after a dram, of course…
When should you do it?
Even though this is one of Scotland's sunniest and driest enclaves, you'll want to avoid the chill winds that come off the sea on this coastal journey. Take the best summer months from June through to September, to experience the Angus Coastal Route at its very best.
Who would love it most?
Want a little bit of everything that Scotland has to offer? Then look no further. You've found your route.
How long should it take?
You can easily do this in the best part of a day – or even an afternoon as one of the shortest trips on our list. But why not spend a day in Aberdeen, one in Dundee and one visiting everything in between during a long weekend?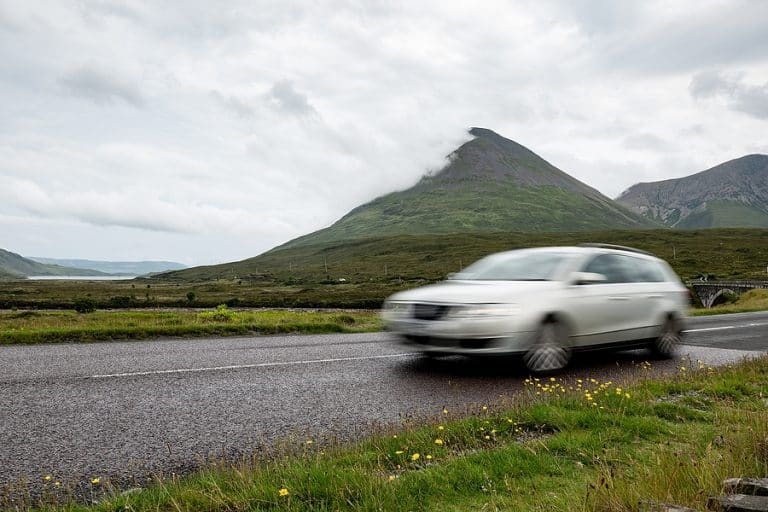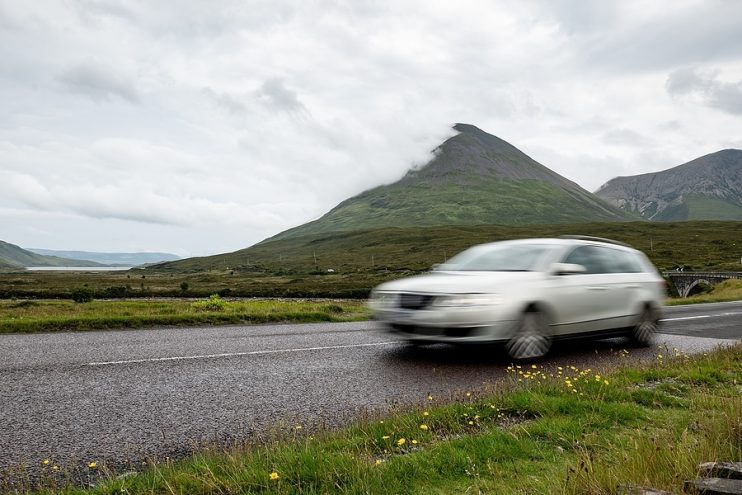 Royal Deeside Route
What is it?
Start in Aberdeen again, only this time turn inwards as you take on the stark, raw beauty of the Cairngorms National park, through the fruit growing country, and the rich landscapes around Deeside.
Where does it go?
After you get out of Aberdeen, with its memorable seaside views, there's a lot to see out of the car window – but if you fancy something in this historical port town, then why not go for His Majesty's Theatre? When you're out on the road, try Drum Castle for older folk, whilst the younger crowd can burn off their energy at Go Ape at Crathes Castle. Next up is the Dinnet Nature Reserve, where you'll find the Burn O'Vat. Don't be put off by the strange name, this is one of Scotland's most memorable natural wonders – a large cavern, accessible through a crack in the rocks, that's said to be simply breath-taking. Carry on up the road for cheese- making at Cambus O'May, or sip a golden dram at Royal Lochnagar. As you turn in, there's the epic castle at Scone Palace, where all Scottish Kings were once crowned on the Stone of Scone (now famously in Edinburgh Castle ) and the Black Watch Castle on your way to Perth.
When should you do it?
Springtime is a great time to visit the Cairngorms – and is said to be a great time for nature lovers to feed young deer, with most of the attractions opening around the end of March.
Who would love it most?
Great for lush landscapes, making it good for everyone who likes the outside, from golf amateurs, through to lovers of historical sites.
How long should it take?
At only 108 miles long, this is a great day trip if you want to stick to the road. If you want to really see what this beautiful area has to offer, then put about 3 days in the diary.
South West 300
What is it?
Like the name suggests, this is 300 miles of purely peaceful roadways running around the South Coast of Scotland, cutting through the beautiful natural vistas of Ayrshire, and Dumfries and Galloway.
Where does it go?
Start off in Dumfries, a modern town where you'll be able to get all the supplies you need for the journey, then it's on to some historic locations; the excellent 13th century ruins of Sweetheart Abbey or Robert Burns' famous cottage. What could be more Scottish? Check out the Galloway Lighthouse, notably situated on the most South-Western point of Scotland, where you can famously see Cumbria and Wales on a good day. Pass through Girzan, where you'll find home of the impressive Culzean Castle and a take chance to dine under the stars at the Dark Sky Observatory.
When should you do it?
As with many of the attractive routes in Scotland, you'll find it quite stacked in the summertime, whilst there's plenty of great colours and a bit less congestion if you try the Autumn.
Who would love it most?
The ideal Scottish road trip for those looking to take a break from all the hustle and bustle; getting some quality time off grid and away from all the constraints of our modern life.
How long should it take?
Going at a steady pace you should be able to take in everything there is to see at a laidback pace over 3 days. Perfect for a long weekend, especially if you start on the Friday.
And Finally…
If you're thinking of going in the sunnier months then get your vehicle properly prepared. There's nothing worse than heading off for a leisurely drive, only to find that your car isn't working quite right. If you want to go with the kids – then bear in mind that you'll need to be fully on your game – and with the proper preparation everything can go according to plan.