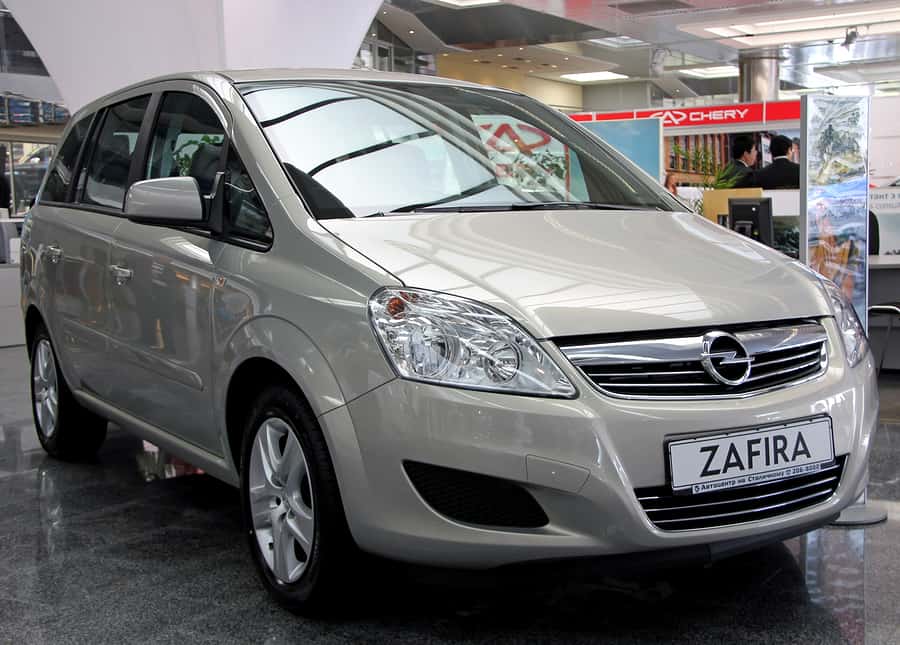 The Vauxhall Zafira is a popular large multi-purpose vehicle that's more about size and support than good-looking motoring. It first featured on the UK's roads back in 1999 and has been a common sight on city streets and motorways ever since.
There have been three main generations of the Zafira featuring a range of engines including 1.6L, 1.8L, 2.0L and 2.2L petrol version and 2.0L and 2.2L diesels giving you a good choice of fuel economy and on the road power.
Unfortunately when it comes to looking out for a second hand Zafira that's worth both your time and money, there are many well-documented potential pitfalls. Keep your eyes peeled for all the common problems in this article and you should however be able to avoid purchasing a dud motor that ends up costing you more in the long run.
Spare Wheel Theft
Let's start with a quick one. The Zafira is one of those models where the manufacturer places the spare wheel underneath the body of the car to save space, making it rather easy to steal. A quick visual inspection should ensure that your second hand purchase has this essential spare part.
Seat Problems
Thinking of buying a Zafira manufactured between 1999 and 2005? If so then be especially vigilant when taking a look at the seats. Test the full operation of the positioning system and ensure that the movement is smooth and that the mechanism does not lock in the incorrect position. This fault could pose a serious threat to your on road safety and is one best avoided.
Cambelt Servicing
Check the service history of any diesel powered Zafiras manufactured between 1999 and 2005. The cambelt needs regular servicing and replacement or it can cause extensive damage to the engine that is extremely costly and time-consuming to repair. Another one that should make you instantly look for a car elsewhere.
Central Locking
Use the key-fob to activate and deactivate the central locking and then go round and check all the doors. The Zafira is known to suffer from an issue with the central locking in the back-doors due to the electrics. This is a complex issue to fix on your own and you will most likely need to take the vehicle into a service centre for re-wiring if you do decide to buy.
Clutch
This is a tough problem to spot, but if you know what you're looking for you could save yourself a lot of money. When you're out on the test drive does your potential purchase hesitate then leap forward when you press down on the accelerator? If so then you're probably looking at a clutch issue that requires a complete replacement part to fix.
Tailgate Locking
Another sticking point with the Zafira's locking system can be found in the tailgate. Many owners report frequent issues with the lock sticking in place, making the door tough to open. Apparently this problem is especially prevalent during cold weather. Whether or not this affects your purchase may be down to how much you need the extra space in the back of the car.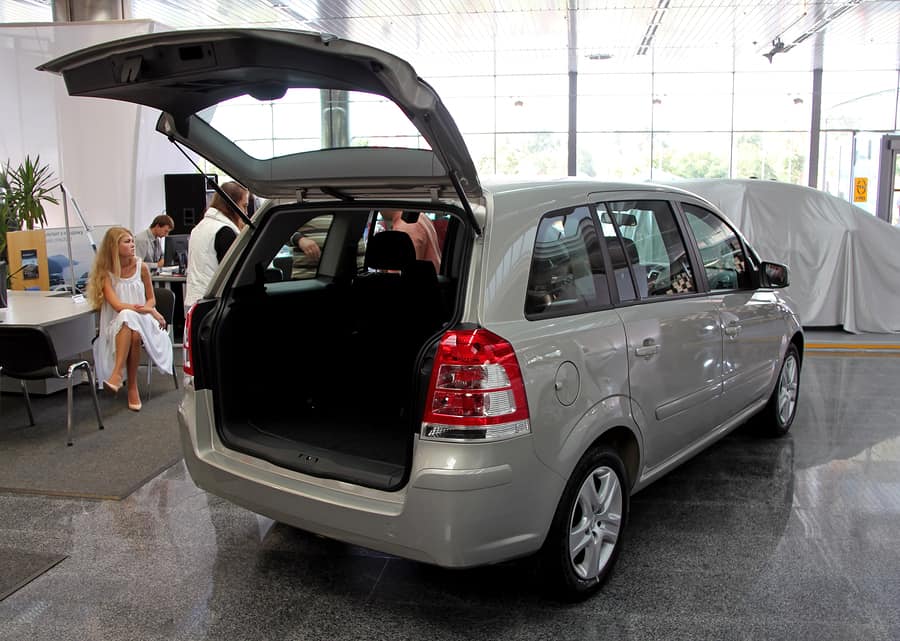 Interior Lights
It's those electrics again. As with the central locking the wiring in the cabin of the Zafira is prone to issues and faults. Another commonly reported problem is with the interior lights that can fail and are known to flicker with poor connection problems. Purchase a car with this problem and you could be looking at an expensive rewiring job.
Windscreen Wipers
Our final electrical fault is with the wipers. It's worth remembering to test these out with a quick squirt from the washer-jet and then a few flicks of the wiper system through its various speeds. Don't forget to perform this vital check on any Zafira you're thinking of purchasing or it might end up costing you later.
Towbar
If you have a trailer or caravan then you may be tempted by a second hand Zafira with a towbar. Usually any problems can be spotted with a simple physical and visual check. Take a look at the towbar to ensure that it is both level and well fitted. If you are satisfied with the appearance then give it a push with your hands to check all the bolts and fixings are secure.
Steering Column
There is a known problem that affects the Zafira's steering. When out on the open road check the wheel to see if there is an unexpected amount of free play in the steering. If this is accompanied by a knocking sound then the most likely cause is the steering column, especially if the vehicle in question was manufactured between November 2009 and March 2010.
Brake Calipers
Obviously you should always test the brakes on any second hand car you're thinking of buying, but pay special attention with any Zafira manufactured between 1999 and 2005. If the brakes feel spongey and unresponsive then it's likely that hydrogen gas may have entered the system due to faults with the callipers that originates in the manufacturing process.
Engine Compartment
The Zafira featured heavily in the news due to problems with the car bursting into flames on the road due to a faulty thermal fuse affecting vehicles manufactured between 2009 and 2014. Check the service history of any car you're thinking of buying from this period to ensure that it has had the offending part replaced.
The Zafira is a good car that's perfect for a young family who don't want to spend the big bucks on motoring. It has won a number of awards on the European stage including the Best Estate Car 2012 in the German Car of the Year awards. So even though it does have a number of problems, if you get everything checked out properly there's still a good buy to be had here.
For affordable replacement engines, gearboxes and more, check out our new and used Vauxhall Zafira parts page.