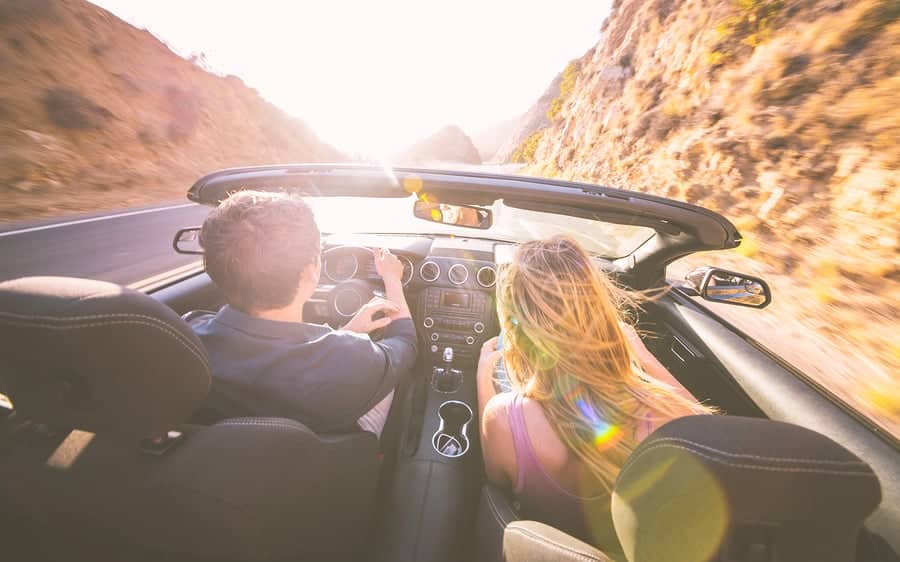 Spring is here and summer is coming. Even though the rest of the world and their dog might be looking at purchasing a convertible, this might not be too bad an idea. After all, this article caught your attention so you're probably considering getting some top-down motoring into your life anyway.
Furnish yourself with the information you need to make a sensible buy. With our best 8 used convertibles you should be able to find something that suits your style and needs – whilst looking good on the road. Everything we have looked at ranges from stylish to downright elegant, so with the look guaranteed, it's all about finding the performance, reliability and comfort that suits you.
This stylish German automobile is one convertible that holds its price fairly well. It handles great on the road offering a solid and firm ride that is actually a little bit free from excitement, disappointingly. With a nice interior and lots of comfort features this is more about the sedate journey than searing power. If you're thinking of buying an Audi TT be sure to watch out for the earlier models, which are noted for poorer reliability and regular servicing on higher mileage models.
£2,000 will buy you a 2001-2004 1.8L model with around 100K miles on the clock.
The Astra is solid, reliable and comes with a popularity that means plenty of parts for those rare occasions when you need a fix. Most models are well equipped with air-con and alloy wheels on the plus side but a leaky sun roof could mean you'll have a real bad time on a rainy day. Check for skipped services and look for watermarks around the seal on the sun roof and you should be able to find a great little investment.
£2,000 will buy you a 2006-2007 1.8L model with around 60K-70K miles on the clock
This cool looking Z4 predecessor has something of the bat-mobile about its sleek bodywork and high class engineering. Over the years it has proved to be a popular choice, meaning there should be plenty of options on the second hand market. Expect reliability and a lot of creature comforts and cool design points and whilst this is not the fastest vehicle out of the block, you will find that the handling is kind to the point of forgiving.
£2,000 will buy you a late 90s, early 2000s 1.9L model with 100K miles on the clock
Although a little light on the luggage space, the Toyota MR2 is a quality choice for your money. You can have fun behind the wheel with its nippy acceleration and good reliability, but it is a tad prone to rust around the edges. Still, without the high fuel costs associated with many of its rivals and an ability to hold its value due to its reputation as a modern classic, it should prove to be more than a nice tidy purchase.
£2,000 will buy you a 2001 1.8L model with around 60K miles on the clock
It's small. It's fun. And the cute stylings hid a very good economic buy that's going to keep your bills for insurance, tax and fuel at a relatively low level when compared to the rest of our list. If you're keeping it for urban driving the chances are you won't need anything other than the nice out-of-the-block acceleration on offer and with a ton of features and options available, you can find a KA to suit your style.
£2,000 will buy you a 2005 1.6L with around 50k miles on the clock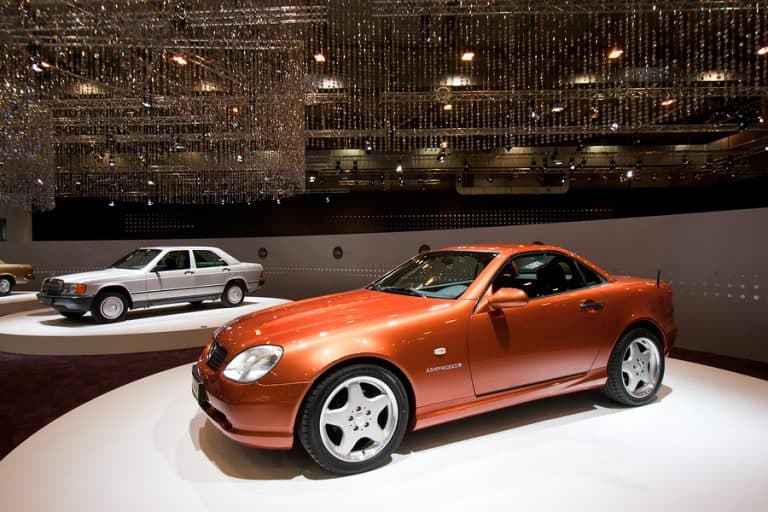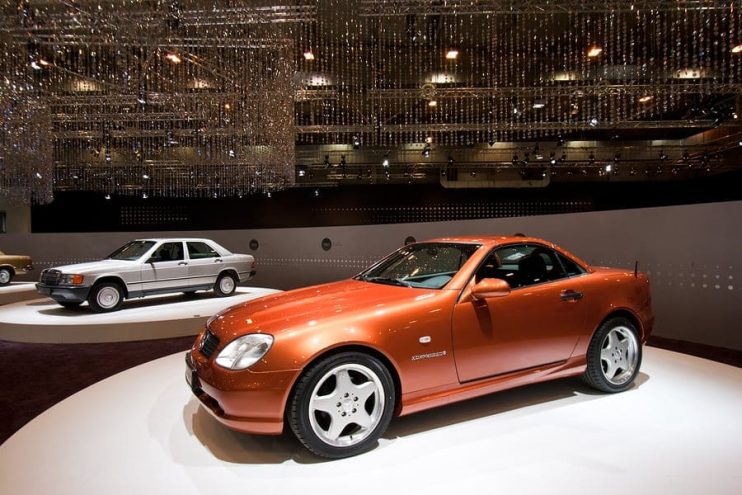 Probably the flashiest car on our list, this car will turn heads and get the attention of all around you. Feel good as you cruise the streets and the open road in this modern classic. You see with the SLK, like the MR2, the design has been recognised as a classic silhouette, giving you a timeless roadster that's aged well. However the reliability isn't quite up there, but you can expect a decent performance from the engine.
£2,000 will buy you a 2001 2.0L with around 110k miles on the clock
2. Saab 9-3
Robust and reliable, the Saab 9-3 gives you Swedish engineering that comes with a decent performance coupled with outstanding comfort. There is plenty of space if you want to get your friends out to the beach or do a stretch of city hopping without getting pins and needles in your feet. Whilst the look is becoming somewhat dated, both inside and out, this is possibly the most utilitarian of all the vehicles on our list and is possibly for those who want the best of both worlds.
£2,000 will buy you a 2005 2.0L model with around 90k miles on the clock
Economical running costs and relatively easy to repair, the MX5 is a very good buy. It has been around for many years, so you should be able to find a host of options when it comes to the forecourt or the second hand car websites. Great ride with sharp handling, means you'll have loads of fun when out on the road. And the comfort is great too with heated seats on the Sports Nav version, giving you the chance to cruise round at Christmas with the roof down.
£2,000 will buy you an early 2000s 1.8L model with around 80K miles on the clock