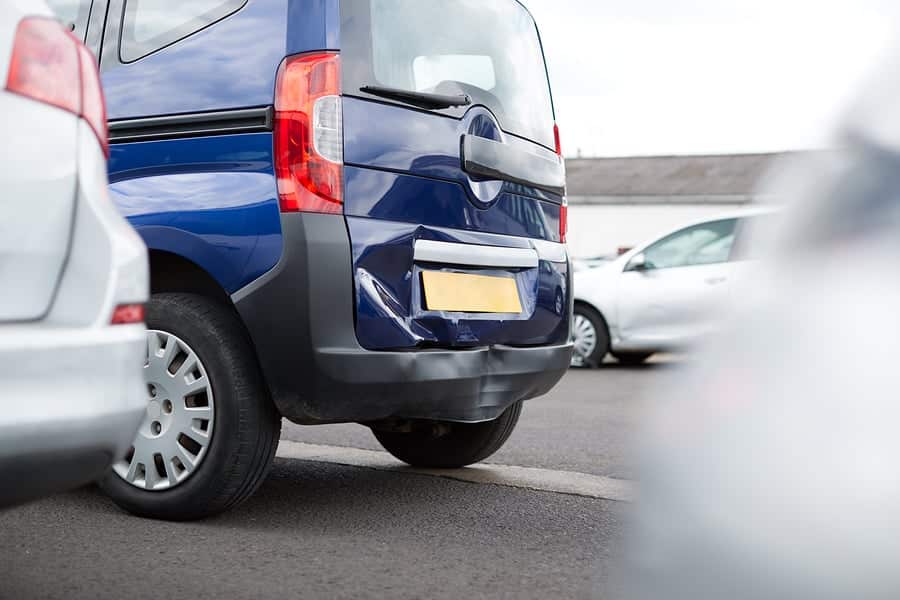 Most of us have done it. With the tight constraints of some modern car parks, coupled with some serious bad parking, it's all too easy to give a little nudge or ding to another parked car and damage its wing, bumper or door mirror. You don't want to be one of those people who simply runs off. It's illegal for a start. So what can you do to start righting this roadside wrong?
Action Steps
After the accident has happened, there's no point trying to assert blame, as you will always appear to be in the wrong, after hitting a stationary vehicle. You could find yourself liable for damage that wasn't down to your collision, if you admit too much fault. Deal with the situation using this advice:
Stop – as mentioned, simply leaving the scene without giving some details, is an offence under the Road Traffic Act. Even if you think the damage is inconsequential, that's not a call that's entirely yours to make.
Ensure there's no risk or obstruction to other traffic – even though you're probably not having the best day after an incident, there's no reason to put the pressure on other motorists. Make sure you park well out of the flow of traffic, whilst keeping all surrounding junctions safe.
Don't panic – stay calm. Don't shout at anyone in your vehicle. If there is bad parking involved then it's too late to try to blame the owner of the other car. Simply breathe, and deal with this, as you would any other collision or accident.
Take a video, photographs and notes – get as much documentation and evidence of the incident. Remember that small impacts in the bodywork could require a respray job that may test your finances and require you to make a claim. Make sure you get all the details down, and print them out or transfer any media to a computer when you get home.
Report the incident – if you have seriously damaged a car and it's now posing a risk to other drivers, then you are legally required to call the police on 999. Otherwise simply call 101 to let the local police know there has been an incident.
Leave a note – if you've waited for some time for the driver or owner of the other car and they're simply not showing, you can leave a note with the following information:
– Your name
– Your contact information
– Your car insurance policy information
– A brief summary of the incident
– Next steps that you want to take (recommend a phone call or instructions to email etc.)
Get the details of any witnesses – who are prepared to make an official statement about the incident. They can help verify your story. Write down their contact details, or better yet, get a video of their feedback with their details.
Take down the details – what happened? What is the damage to the other vehicle? Are there any extenuating circumstances, such as poor road surface or ice? All of this can help when you're making a claim, and it's easy to forget details over time.
Negotiate with the other driver – do they seem reasonable? You could resolve the situation by offering to pay their repair bills, or alternatively make them aware of your intention to make a claim.
Contact your insurance provider – this might not be necessary if you're not making a claim. Check the small print of your contract however, as reporting all incidents may be a prerequisite.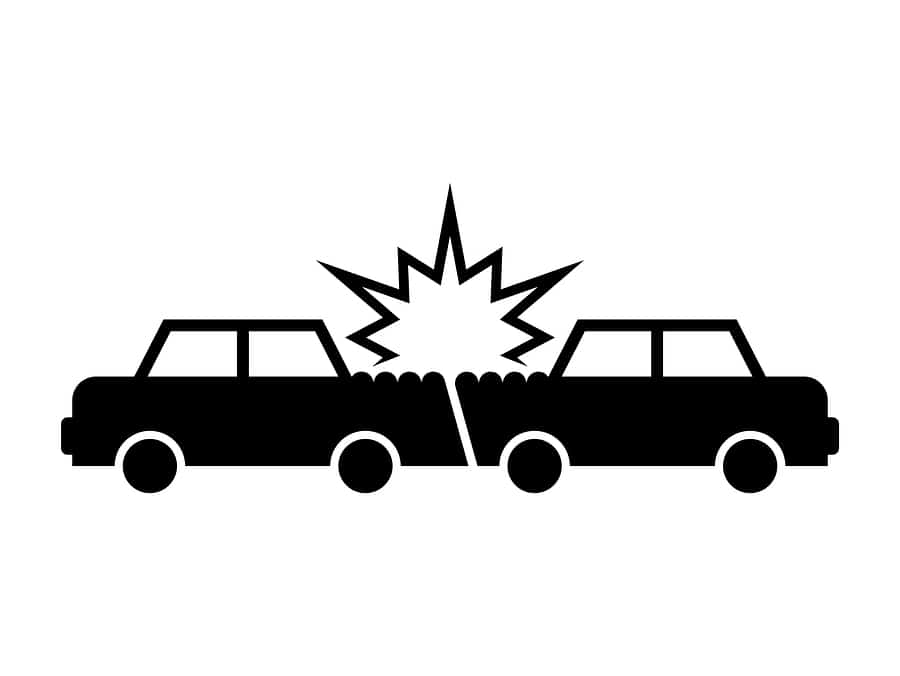 What Happens if You Panic – And Drive Off?
There's no point in assuming that if you drive off, then it's an out of sight, out of mind situation. With CCTV everywhere, and the chances for witnesses and other people to use phones – there's every chance you will hear from the police at some point.
Get in contact with your lawyer, tell them about the situation and call the police. Report the incident so they have something on record, as soon as possible.
Failure to make any contact could leave you liable for further police action. Expect prosecution for careless driving, and failing to stop at the scene of an accident. Failure to contact the police may result in a prosecution for failing to report an accident, which could see you fined with points on your license.
Insurance – Will Your Premium Go Up?
Was it your fault? The answer is most likely yes. Expect a premium increase – if you make a claim. However with some insurers it will depend on your policy type, the length of time since you last made a claim and other factors around the incident.
Remember that if you do decide to settle out of your own pocket, that there may still be legal requirements on you to tell your insurer. So if you decide to avoid mentioning anything to them, then it is a risk you might be willing to take – but be careful as this could cause you problems in the future.
And Finally…
Hitting a parked car doesn't have to take the spring out of your stride. It is a simple enough situation to resolve, if you take it seriously and approach a resolution with a strong, steadfast attitude. It's only when details are not forthcoming that people get stressed and worried. Contain the situation properly by putting your best foot forward from the moment of the incident.