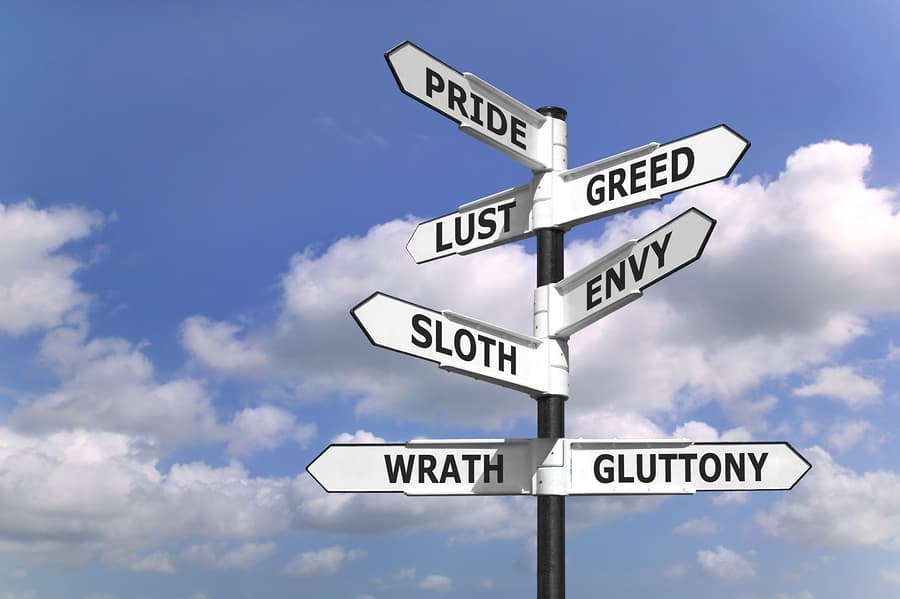 Cars are undoubtedly rather expensive. You might do all the right things in terms of servicing and regular maintenance, but if you have bad habits on the road you could be wasting all that expenditure. Laziness and carelessness are not only dangerous behaviour behind the wheel, but lack of due attention could cause your car to wear out faster and make you into a hazard for other road users.
Of course, nobody is perfect, so here is our list of the 6 deadly sins. Each one appertains to some of the main parts in your vehicle and the behaviours that cause all the problems.
1. Brakes
Alright, we know what you're thinking. Brakes are designed to be used under duress and will wear out over time. However, sudden and sharp use of these devices that retard your speed will mean that they could wear out rather quicker than stated in your owner's manual. Consider the following:
2. Steering and Suspension
Your ride quality is next up. Your car has systems that allow you to deal with bumps in the road and uneven surfaces, but this doesn't mean you should abuse them by driving exactly where you please without thought for the long term health of your vehicle. Make sure you take into account the following factors:
3. Engine and Transmission
This is the big one. Problems with the engine are likely to translate into problems with your wallet. Keep your car running well and your bank manager happy with the following advice:
4. Tyres
The point where the rubber hits the road. Without proper care issues with your tyres can mean problems with fuel economy and bad handling, which could even lead to on the road issues and crashes.
5. Body & Chassis
Your car's body requires a little more inspection and attention to keep it from wearing out and aging. The key here is to get round the car and use your eyes to constantly be on the look-out for changes. Be wary of the following:
6. Electronics
The electronics in your car are prone to failure if you don't get out there and use the vehicle. Constant charge is applied to the battery through the alternator when you are out on the road, keeping the battery topped up. Leaving cars dormant for too long means they won't have any juice in the tank. Be aware of other factors too:
And Finally
Like smoking, bad driving habits are very hard to break especially when you have been slack for years. It's the little behaviours that we forget are important that often end up costing us big cash over time. If one of your least favourite habits is putting your hand in your pocket and opening your purse or wallet, then maybe you want to consider putting in some effort to break your not-so-great motoring practices.