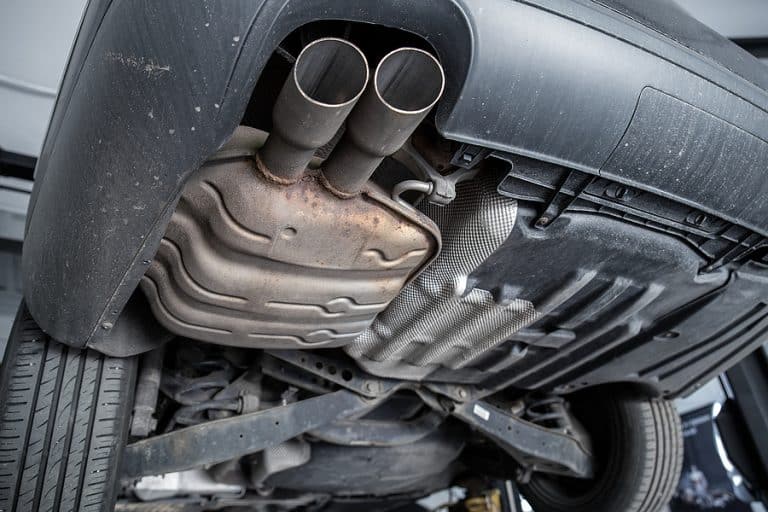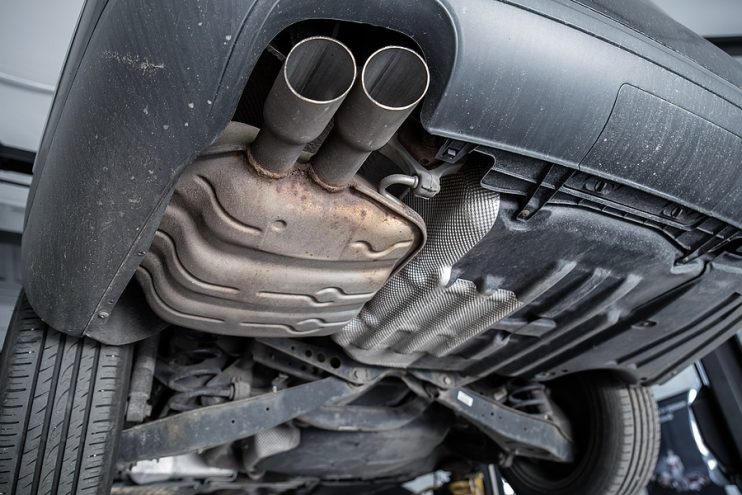 Is it time for a new exhaust? The tailpipe on your car (like all parts) will eventually wear out. As this system works to clarify the noxious gases emanating from the combustion process in the engine, it's important that it remains in good working order for both the health of your car's occupants, and our planet.
Exhausts are normally machined from durable, resilient metals like stainless steel or aluminium-steel alloys, so most will last as long as your vehicle is on the road. However, rust, harsh road conditions or even an impact could damage your exhaust. And these are the symptoms that you should help you narrow down the warning signs that this part could be potentially on its way out and you should start shopping around for a new or used replacement exhaust.
The Symptoms of Faulty a Exhaust
Table of contents:
Smells
If the exhaust is not working properly, emissions from the engine could seep into your car's cabin. Keep your nose primed for the following unpleasant odours:
Burning plastic – will often be due to high temperature exhaust gasses leaking on a plastic part (usually from a bust gasket) which cause the plastic to melt. The smell from this is usually very rancid and unpleasant.
Petrol or fuel – often coming from damage to one of the exhaust pipes or tubes. Your nose will instantly prick up to this smell in the cabin.
Noxious gasses – if the damage to the exhaust system is on pipes that connect the engine to the catalytic convertor, then this can allow unprocessed gasses to enter into the car, creating funky smells.
Unusual smells are always a good indicator of a problem – and should be checked out immediately, as carbon monoxide, which is present in exhaust fumes, could be a silent killer. And if any smell is accompanied by smoke, then make your next stop your local mechanic or repair garage.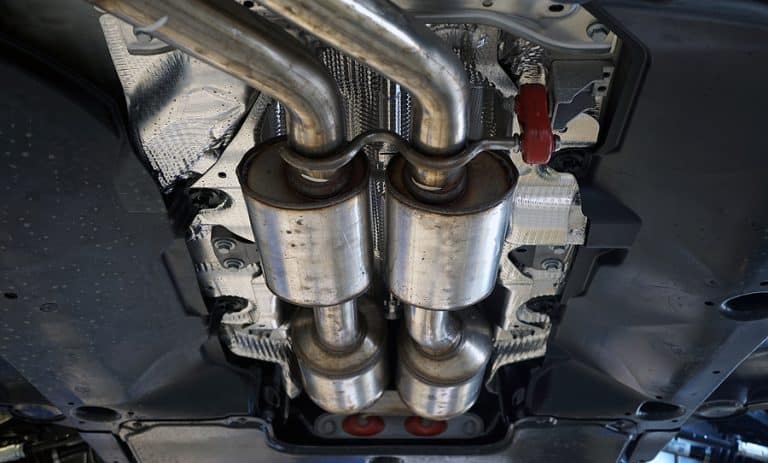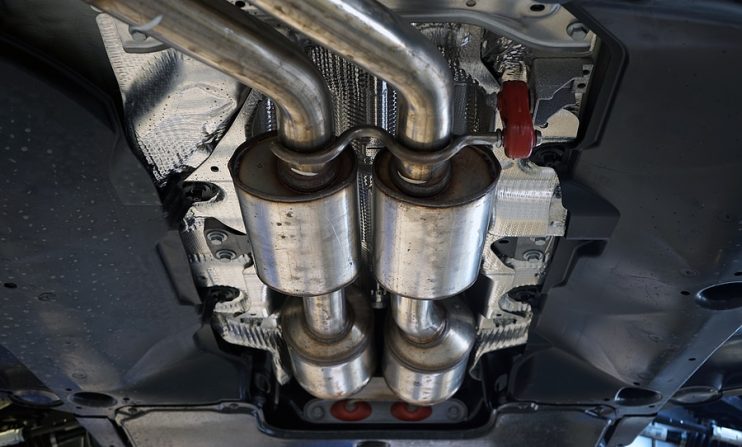 Engine Noises
Whilst many problems in the engine can cause unwanted noise and reverberation, one of the most common culprits is the exhaust. These are the giveaway signals that something is not right with the system:
Rattling noises – will often be down to issues with catalytic convertor, which in the best scenario will have come loose, and in the worst instance will be broken or faulty. Equally it could be because of loose or misaligned exhaust pipes, especially if you been driving over a rough road or potholes.
Hissing or popping noises – which could be due to a leak in the exhaust gasket – if this is the case then the sound occurs when the engine is cold, and the noise will get louder under acceleration – plus the engine makes more noise than usual. The Hissing and popping sounds are often more associated with blockages within the exhaust system, which can be confirmed by discolouration next to the cylinder heads and exhaust ports.
Loud accelerator – could be a sign of a potential fault with the muffler/silencer, which normally supresses the sound of the engine.
Rumbling and knocking sounds – (not unlike rocks banging together) is usually a sign that the catalytic convertor is suffering from a total breakdown. Ignore this one at your peril.
Performance Issues
As the exhaust filters gasses away from the engine, any problems with the system can disrupt the car's engine. Often these will manifest as performance issues, so if you notice changes in your car's behaviour, then one of these exhaust faults could be the underlying cause:
Acceleration – your car may take longer to get up to speed if there is a leak in the exhaust, as a portion of the gasses are actually recycled into the engine to boost performance.
Bad fuel economy – as the performance drops, the car's engine has to work that little bit harder, becoming thirstier for more fuel. Often any money you're saving by not getting the exhaust replaced will be wasted on extra stops at the pumps.
Misfires – if there is a problem with the exhaust valve system, this can cause emissions to become stuck within the cylinder heads, preventing effective combustion, eventually causing the car to misfire.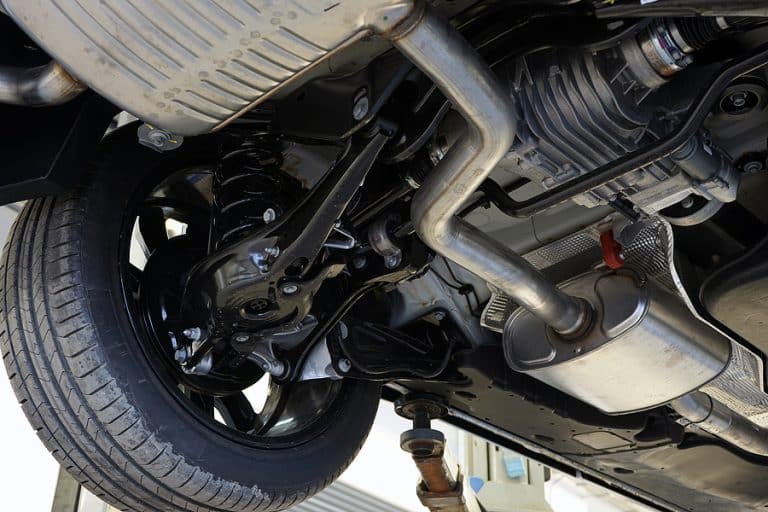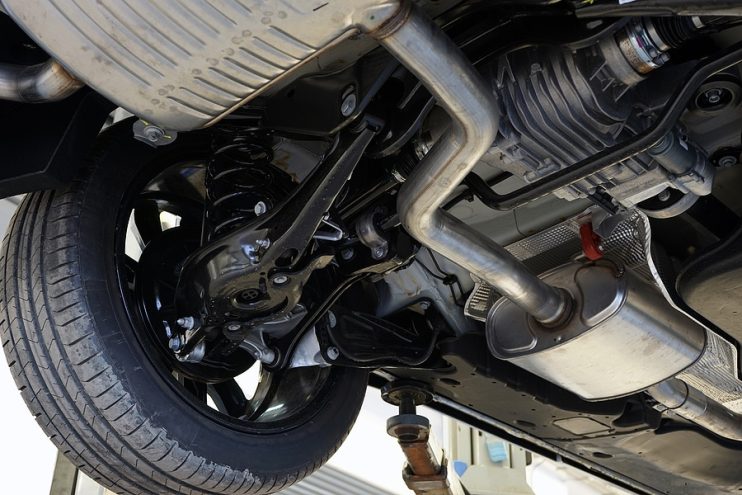 Visual Indications
Although you might not check the exhaust every day – it can be particularly useful to look for the following signs, especially when you're dealing with other symptoms on this list:
Check engine light – can illuminate due to faults with the exhaust. Never ignore a check engine light and get it checked out by your mechanic or garage.
Hanging exhaust pipe – if the exhaust pipe is hanging down, then it could potentially start dragging, before becoming detached completely and causing danger to other road users.
Leaks, cracks, escaping fumes – could potentially be visible during an inspection either when the car is cold, or the engine is running.
Excessive rust – particularly on the silencer could be an indication that the part is on its way out.
A Final Word
Exhaust systems simply don't fail every day of the week, but when something goes wrong, as you can probably tell from this list, there's every chance you'll get to know about it. Be vigilant and always be aware of any changes in your car's behaviour or performance – and if you suspect there's a problem with your exhaust, act quickly. Any failure to this part could mean your car is out of action and you'll have trouble getting it to a garage.