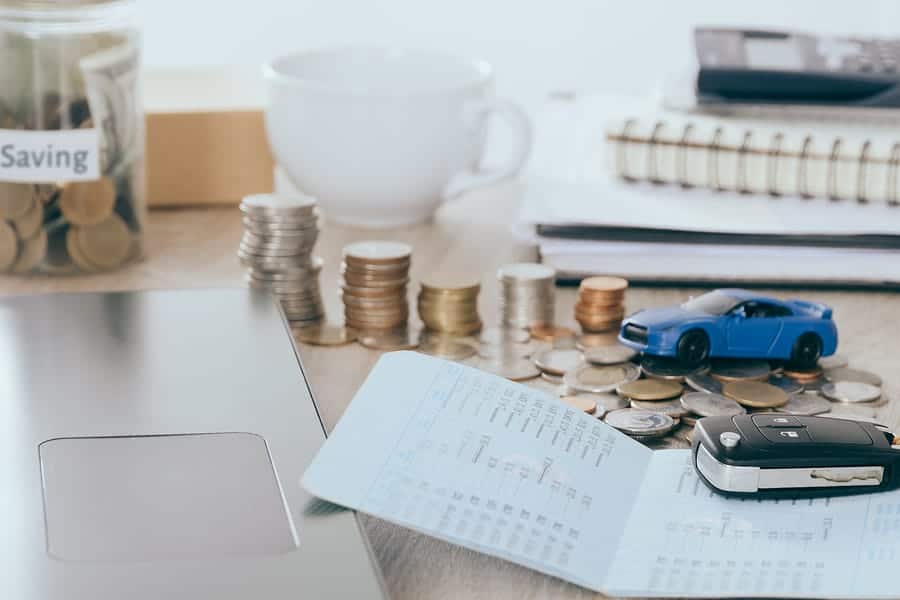 It is all too easy to let your car insurance simply roll over. But did you know these auto-renewal rates can be much higher than you expected? Cash hungry companies can often prey on people's laziness to slip through higher premiums than you'll find elsewhere in the market. Fortunately, it's very easy to shop around and make a saving.
Many people are feeling the pinch with the current economic climate in the UK, so reviewing your options is becoming more important than ever. At the very least you could be equipped with the necessary leverage to negotiate with your current supplier. If you can give them a comparative rate from one of their competitors, this could see you getting a drop in price.
How should you be going about searching out new rates? What's the best and most efficient way to find a great price for your car insurance?
Table of contents:
Shopping Around
Half the art of finding a great price is doing the legwork. This starts with knowing where to look and having some places where you can instigate your comprehensive search.
Comparison Sites
You can't miss the advertising for websites like GoCompare, MoneySupermarket and CompareTheMarket, but have you ever thought to use one of these clever sites? Even if you don't decide to buy, you can very quickly utilise tools that allow you to compare quotes from multiple providers in a list format. This not only tells you where to get a better deal, but shows you how good your current provider is when put up against the pack.
Phone Individual Companies
Not every company likes to appear on comparison sites. Some even make the bold statement that they will never appear on these lead generation platforms, so you can actually find very good prices by going direct. The whole process might take you that little more time than sitting tapping on your laptop or tablet, but it could translate into some serious savings. Also, as a pro-tip if you have multiple cars at home, then make sure you take a look at insurance deals that cover of all your vehicles.
Try Individual Broker Sites
And in the same way that you can phone individual insurance companies, you can go to individual brokers' websites to find better prices. Sometimes smaller companies will be able to trim down their overheads and offer you a leaner policy than you will find from the bigger boys. It's definitely worth having a good scout around.
Don't Ignore the High Street
Likewise, there could be some great deals available on the high street. The savvy shopper makes sure they have checked out all angles before choosing the deal and as with the individual broker sites, you never know what the independent shops and sellers might be able to offer.
Make Sure You Have Time
If you are going to shop around, then give yourself adequate time to compile a list of prices and compare quotes from different sources. This is the kind of activity that will have a high time-cost if you want to save money, and if you leave it till the last minute you may find you're pushed into taking a deal where you could actually do better.
Watch the Options
When it comes to selecting the finer points of your policy, be aware that making certain choices could potentially push up the final cost. Consider the following options:
Adding Names Drivers
Putting everyone on your policy is a bad idea. Only add genuine regular drivers and try to add people with a good no claims bonus and older drivers, but don't lie about the car's main driver as this is an illegal practice and insurance companies are more vigilant than ever.
Avoid Adding Younger Drivers
Putting down younger drivers on your policy, especially those who are aged under 25, can push up the overall cost of your premium. Either make them get their own car or tell them to sort out their own policy for the vehicle, which will eventually help them when it comes to getting a good record and no claims bonus.
Is It Worth It?
If you have an old car that's not going to be too long for this world, then do you really need to insure it against prangs and accidents? In this case you may be able to get away with third party, fire and theft cover to reduce your overall costs. If your car has a low resale value, then an accident could see you paying out more for repairs than the actual value of your vehicle.
Choose Your Job Title Carefully
Believe it or not, according to some of the leading comparison sites, certain job titles will garner you an additional cost on your policy. Music teachers have to pay more than plain teachers and a kitchen staff worker pays less than a chef. Be more generic, but don't deceive the insurer as this is illegal.
Cash Me On The Outside
Can you sort out that little prang in cash? If you are willing to accept fault for an accident that is your fault, it may be the case that the injured party will allow you to resolve their issues privately. You have to be on the ball to not upset the other party, but being quick with your cash could save you from paying more next time your policy is up for renewal.
Protecting Your No Claims Bonus
You can actually take out insurance on your insurance. Your no claims can give you a massive reduction in costs and you won't want to lose this from your premium, but what if you are forced to make a claim? For instance, if someone ploughs into the side of your parked car and then drives off in the night? Fortunately you can take out insurance on your no claims bonus, so for a few extra pounds every month, you can keep the big discount in case the worst happens.
Increase Your Voluntary Excess
Some policies have the option to increase the voluntary excess on your policy. This is the amount you pay in the event of a claim. The higher the amount your willing to concede should you be involved in some kind of crash, conversely the lower your policy. Be aware that even though this may save you cash in the short term, if you drive carelessly all that benefit could be wiped out with a wrong turn of the wheel.
Cut Extras and Avoid Add-Ons
There's no better time to sell you something than when you have already made a buying decision. Sites and even sellers will hit you up with optional extras, such as injury and incapacity cover when you purchase your car insurance. Be aware that these are often sold on fear and emotion. These add-ons can really hook up the price and they are often sold on a deal basis – but the truth is you can usually upgrade at any time.
Pay Upfront for Less Cost
Reduce your overall costs by paying in one single lump sum. Nearly all companies add an extra slice of cash on top when you pay by direct debit to manage the processing costs. Ensure you pay the minimum possible by electing to solve your debt in one fell swoop. Do the mathematics and you may even find that it's less weight on the interest payments to get a low rate credit card and whack the whole arrangement on plastic.
Your Motoring Habits
The final factor is the way in which you use your car. The formula is pretty simple. Sensible motoring wins a sensible price, whereas if you want to drive a little more on the wild side of the street expect your premiums to rise.
Avoid Modifications
Nothing says boy racer quite like adding modifications and customisation to your car, particularly in terms of engine upgrades and tuning. Remember that even though your car might be a status symbol, the smart money knows that keeping the volume down, gives you more spending power in your wallet or purse.
Securing Your Car
As theft is often covered in your policy, putting equipment in place to make your car less desirable to both opportunist and professional car criminals can reduce your overall policy costs. Fit a quality alarm system complete with immobiliser and key code to ensure that your vehicle has the maximum level of protection.
Do Fewer Miles
We tend to use our cars for everything these days, even those short trips that could be better on foot or bike. You may be surprised at the number of miles you can chop off your annual car use by opting for other methods of transportation, and with fewer miles on the clock, you may find that the overall cost of your premium goes down too.
Less Show, More Dough
There is something sexy about driving a big, fast vehicle with a huge engine and a healthy growl as you prowl around the urban streets and put the pedal to the metal on the open road. However, the allure of this thrill could soon diminish when you see the effect it has on your wallet. Having a more suitable and less ostentatious automobile is likely to garner a lower premium from every insurer without fail.
Use the Garage or Park Off-Road
Most accidents happen when you are on the road, so parking on the street leaves your vehicle more prone to mishaps than when you're safely stowed away from harm in a garage or driveway. Insurance companies are likely to pay attention to this fact too, and drop your premium for a little handy parking.
Driving Course
Take an advanced driving course, especially if you are a little older, with one of the registered centres or schools to refresh your technique and to make sure you are up to date with all the modern changes in road dynamics. We're talking about schemes like Pass Plus and IAM. If there's any doubt check with the issuer of the course or your insurer to check there's the benefit. Get your pass certificate and this will not only give you an enormous sense of well-being, but will equally give you a warm feeling in the purse or wallet when you see the effect it has on your premium.
Sign Up for a Black Box
Many car insurance companies give you the option to sign up for a telematics system that records your driving behaviour and gives them an appreciation of how you like to handle your vehicle on a daily basis. If you are a careful, considered and steady driver then with some good feedback from these electronics you can actually benefit from a reduced cost for your insurance.
And Finally…
If you like saving money, and let's face it who doesn't, then don't limit yourself to simply keeping down your insurance costs. BreakerLink has produced a number of insider guides on reducing your spend in all kinds of different automotive areas from handy maintenance guides through to fuel saving tips.