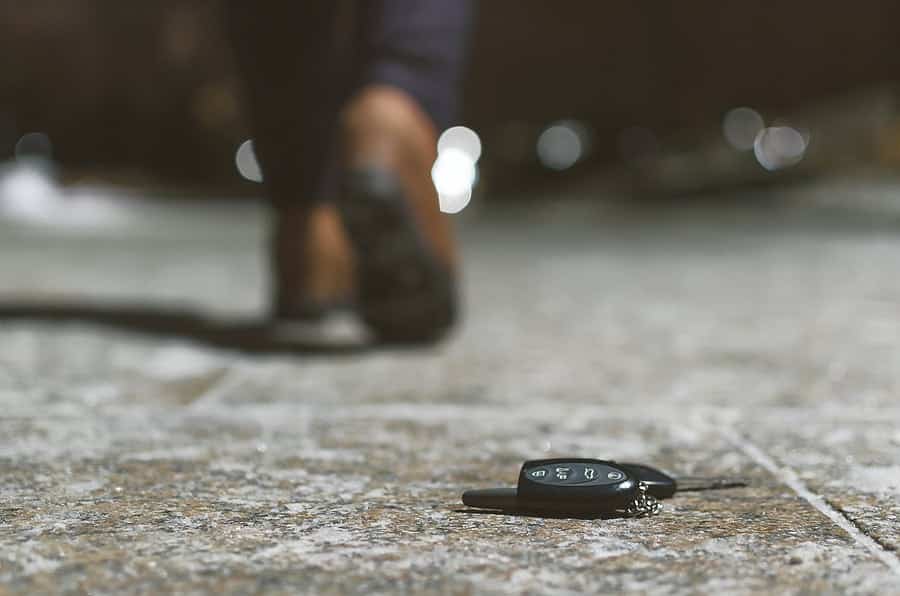 You never realise you've lost your car keys, until you need to use your car. And this is often the most inconvenient moment to realise this small, but essential bit of kit has either gone walkies or been stolen. Your partner may have a spare set, but this won't resolve your peace of mind, if you think they've been taken by a nefarious third party – or you might have to get on the phone to a locksmith.
Worse still, if you're out in the middle of nowhere, or about to embark on the return journey home, you may have less options available to resolve the issue. What should you do if you lose your car keys, and is there any way you could potentially make the moment less awful if it happens?
Table of contents:
The Moment it Happens…
You realise you've lost your keys. First thing to do is get onto the police and make a report. They may not have to see you or speak to you, but they will issue you with a crime report number that's essential for any insurance claim.
Next up, speak to the insurance. In most cases if you've lost your keys, then they'll pay out. However, if a friend or family member has lost them on your behalf, then you may not be so lucky. Leaving the keys in the ignition of your car may also void the pay out on your policy.
And remember that it might seem easy to fudge the facts, but lying to an insurer is fraud.
Making a Claim on your Car Insurance
The majority of fully comp insurance policies will cover the cost of replacing lost or stolen keys, however this is less likely with third party, fire and theft policies which often do not cover the keys unless specified. Be aware that this could impact your no claims, so you may want to shop around before making the claim to understand the longer term cost implications of your decision.
Of course if someone has stolen your keys, having someone out there with a keys for your car is likely to be a problem, so fully comp will usually cover the cost of reprogramming the ECU and alarm systems, and getting you a new set of keys so that a thief can't drop in on your home in a couple of months and abscond with your car.
Failure to pay out by an insurer can be challenged by contacting the financial ombudsman for mediation, and in some cases, lost keys may require payment of an excess – another reason to shop around. And it may be wise to check any policy for lost or stolen key cover, before you sign over your money.
Or Claim on Another Policy
Insurers have been upping their game in recent years. Home insurance companies often extend policies to cover items such as mobile phones, tablets and even car keys. Or you may have taken out a stand alone policy to cover your car keys. Check your policy information – get a crime number and make that claim.
Not Lost, but Locked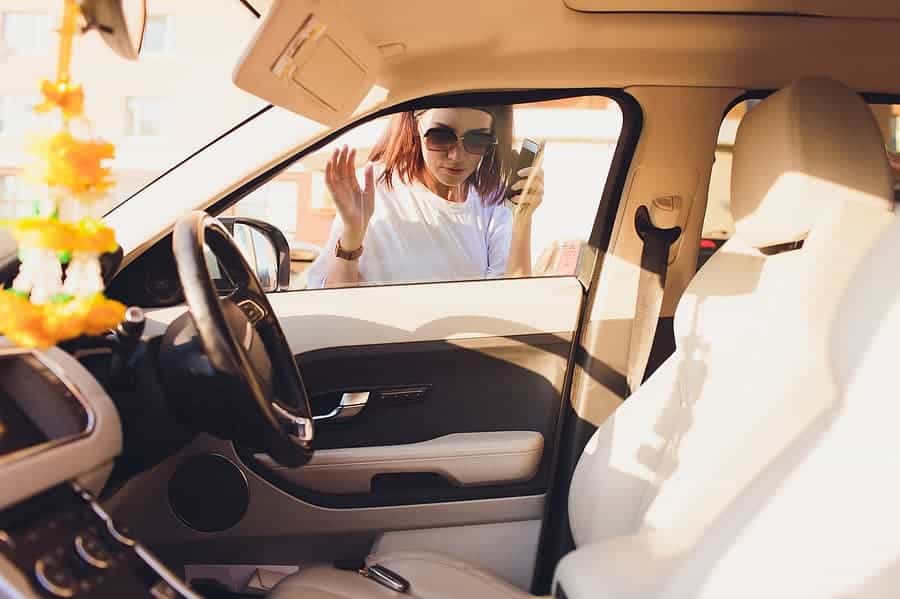 Coming back to your car to see locked doors and your keys in the ignition or on the passenger seat is never a good feeling. This may be covered by your breakdown cover – but if they can't help then they may send a locksmith, which could incur additional costs. And if they can't sort the issue, then you'll be towed to a garage, and you may even still need a replacement key. Premium breakdown cover however could give you the option to be taken home to grab that spare.
No breakdown cover? Book your own locksmith. You will need proof of ownership and photo ID before they'll start breaking into your vehicle – and be prepared to pay bigger prices for an out of hours service or if you're stuck in the middle of nowhere.
Be aware that there are many security systems associated with bigger, more expensive vehicles so ask if the locksmith is familiar with the make and model before going ahead with the booking.
Avoid Going Spare by Getting a Spare
Although spare keys are quite expensive, they do stop you from getting in some awful situations. The rule of thumb is that the more powerful and technologically advanced the security system, the more you're going to have to pay for the spare keys, due to the programming of alarm systems, the ECU and the immobilizer. In some cases you may only be able to use an official dealer or a specialist locksmith, which may incur travel costs.
And Finally
Try to always have a spare set of keys, even if it's in the hands of your partner. It could save you money in the long run, as well as some extremely painful hassle – nothing worse than losing keys before a holiday, or that make or break business meeting. Most keys can be recut on the high street – make sure you bring along your V5C document as proof of ownership, otherwise you'll be making a wasted trip.
And if you have to stash your keys at home – do it well. Don't give any burglars the opportunity to waltz off with your car as well as your valuables. Leaving keys in full public display could even be the reason for a "chance taking" thief to enter your home in the first place.